Roster cuts are approaching for the Dallas Cowboys, which mean the Cowboys will be forced to trim their roster down to 53 players. The Cowboys will mostly cut players to get down to the limit, but Dallas will also explore some trade options. There are a few positions the Cowboys have extra talent, so the team will try to deal players and get something back in exchange. 
Trades before the regular season do happen, but they're very tough to predict and there are typically few in number. So these deals probably won't happen, but that doesn't mean the Cowboys won't at least look into trading them. Here are three players the Cowboys could try to trade before the season starts. 
RB Alfred Morris 
This one made a lot more sense before Ezekiel Elliott was suspended for six games. That suspension actually drastically increased Morris' chances of making the roster. He doesn't offer much in the passing game or on special teams, something Rod Smith brings to the table. That made Smith the more likely candidate for the No. 3 role, but with Elliott suspended for six games (if it stands), then the Cowboys need a No. 2 RB. That's a role Morris can fill. The Cowboys showcased Morris in the Hall of Fame Game and they had previously tried to trade him in the offseason. Morris is likely safe for the time being, but if Elliott's suspension is eliminated or reduced, the Cowboys will go back to shopping Morris. Dallas wouldn't get much for Morris, but the absolute best case would be a fifth rounder, something the Cowboys gave up to landed Xavier Woods this year. A conditional sixth or seventh, however, is more feasible. Maybe Dallas could get lucky and snag some more defensive line help from a team flush with extra options. 
Cowboys Fans - Download Chat Sports on Android today for breaking news, rumors, scores and more - Chat Sports Android App
TE Geoff Swaim 
The Cowboys still have Jason Witten and the raw but talented Rico Gathers has essentially locked up a roster spot with his strong preseason play. Provided Gathers has recovered from a concussion, Dallas might not want to carry four tight ends. That means one of the Geoff Swaim and James Hanna combo could be on the outs, with one still serving as the No. 2 TE. Hanna is the more talented player, but Swaim is on a very cheap deal. So if a team like the Ravens (riddled with injuries, again) decides they need TE help, a player like Swaim presents a cheap option. A late round pick is the likely return, perhaps another sixth or seventh rounder. If the Cowboys are going to cut one of them, getting a late round pick is better than nothing.   
CB Orlando Scandrick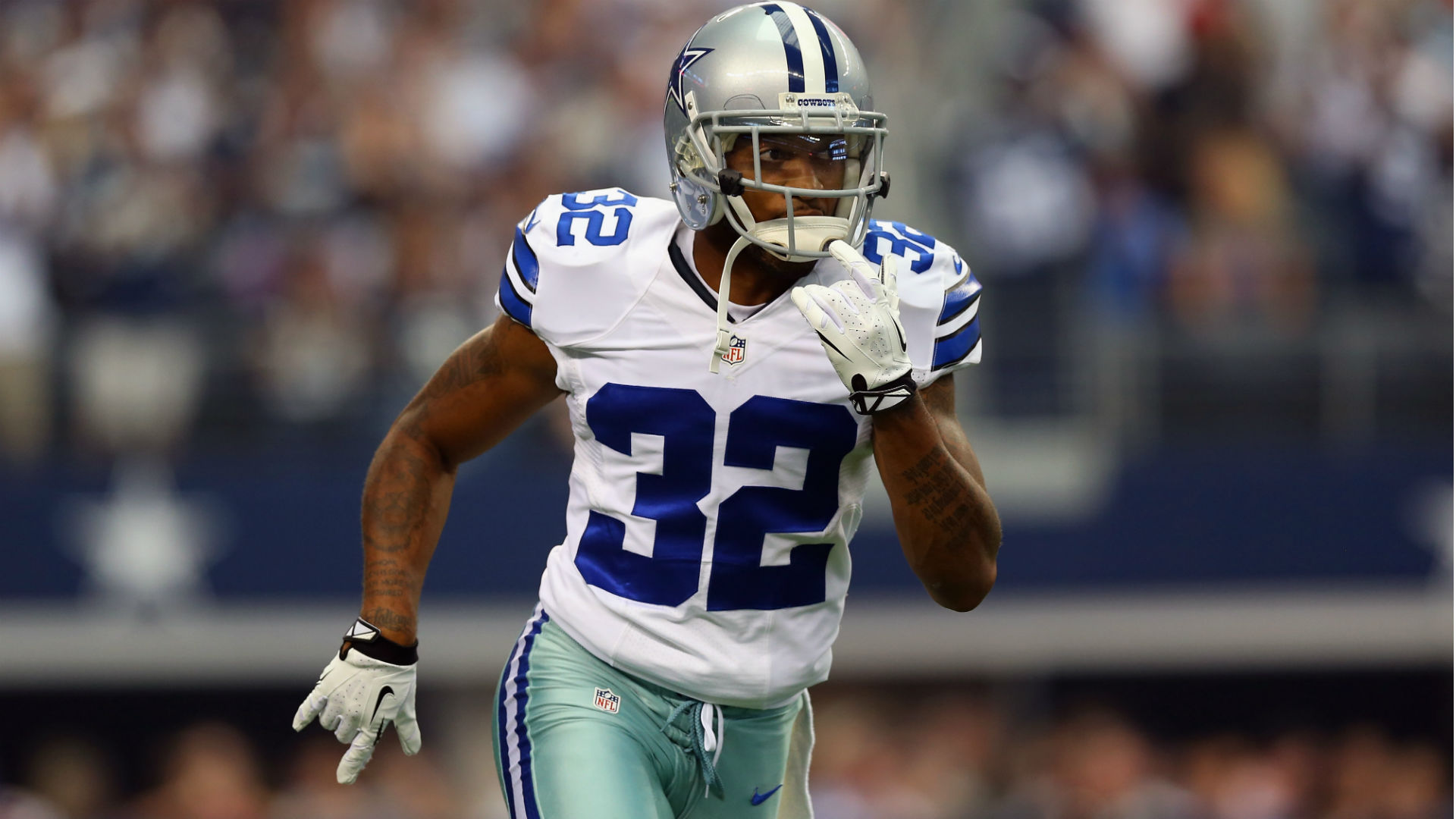 During the NFL Draft, Ian Rapoport reported that the Cowboys were shopping Orlando Scandrick during the draft, hoping to get a third rounder back in exchange. Owner Jerry Jones said that report was inaccurate, but Scandrick himself said the rumors of the Cowboys shopping him were true. Now the Cowboys obviously haven't dealt Scandrick, but could they revisit trade talks? He remains on a team-friendly contract and the Cowboys drafted three corners, kept Anthony Brown, signed Nolan Carroll and are getting surprisingly solid play from Duke Thomas in the preseason. There are too many bodies here, but Scandrick remains the best corner on the roster. Heck, he's one of the most efficient pass rushers on the roster, too. The odds of a trade also went down with injuries to rookies Chidobe Awuzie, Jourdan Lewis and Marquez White. Awuzie and Lewis are two rookie nickel options (especially Lewis), but only Awuzie has even seen game snaps in the preseason. If someone like Lewis and/or Awuzie had shined in the preseason, the Cowboys might have been willing to deal Scandrick for a high return. It was a third round during the draft, which means it's an even higher pick now that draft is complete. So don't expect a deal here, although Scandrick would net the highest return of any player listed. 
Check out our Dallas Cowboys team page for all the latest Cowboys Rumors or download the Chat Sports App!
Back to the Dallas Cowboys Newsfeed
Related Topics: Geoff Swaim, Orlando Scandrick, Cowboys News, Cowboys Rumors, Alfred Morris