Dallas Cowboys owner Jerry Jones has a penchant for trading out of first-round picks (he's done it 20 times already), making draft days in Cowboyland a mixture of fun and nervousness for fans and analysts alike. While we're not necessarily expecting any of these trades to happen, here are 3 draft day trades the Cowboys could make when the 2015 NFL Draft rolls around.
1. Trade up in the 1st with the Chiefs (#18) for a 1st (#27) , 3rd (#126), and 7th (#236 or #243) in 2015
The only reason that the Dallas Cowboys would make the move from #27 to #18 is if a player that provides a unique fit and skill set like Kentucky's Bud Dupree is still on the board and the Cowboys don't have to part with their 5th rounder. If they can somehow convince KC to accept a 1st swap, a 3rd, and one of their 7th rounders, its not out of the realm of possibility. But, it's still unlikely.
2. Trade out of the 1st with the Raiders for Oakland's 2nd (#35) and 4th round (#102) picks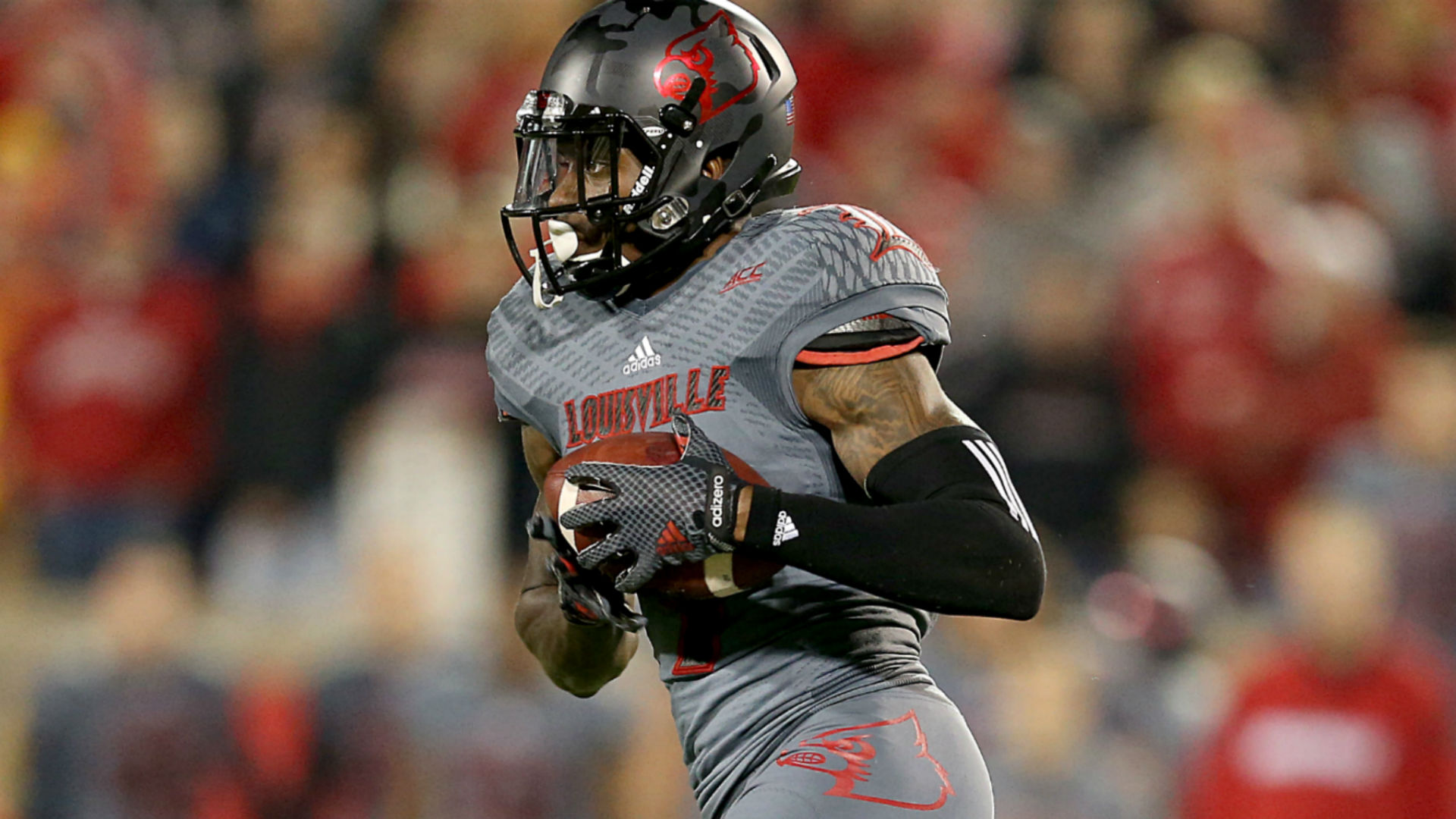 Let's say Dallas is sitting there at #27 and a wide receiver like Louisville's DeVante Parker and/ or Arizona State's Jaelen Strong is still on the board. If Oakland declines to spend its #4 pick on a WR like Amari Cooper or Kevin White, they could very well seek this kind of trade to ensure themselves they're choice of the draft's top second-tier wideouts.
3. Trade out of the 1st with the Titans for Tennessee's 2nd (#33) and 4th round (#100) picks
Here's another bad team that the Cowboys could fleece out of a 4th-rounder in exchange for moving down into the 2nd round. The Titans have needs EVERYWHERE, and if there's a particular fit like UCLA QB Brett Hundley still on the board (provided they don't go QB early), don't be surprised if the Titans took the bait on something like this.
Follow our Dallas Cowboys team page for the latest Cowboys rumors!
Back to the Dallas Cowboys Newsfeed