The Cleveland Browns failed to make the playoffs again, and a season filled with regression led to the team firing head coach Mike Pettine. In his place is Hue Jackson, a hiring widely hailed as a strong one. The Browns still have several needs that must be filled, in either the draft or free agency. With the draft still months off, free agency is the more immediate way of addressing those needs. 
This list only factors in free agents that didn't play for the Browns last season. So while the Browns will try to bring back OT Mitchell Schwartz, he and the other Cleveland free agents won't be appearing here. While getting Von Miller would be great, he's not going to hit the open market. This list focuses only on players who could actually end up in contract talks with Cleveland. The Browns have, at the moment, roughly nearly $40 million in cap space. That number will rise with restructures and releases, so money won't be an issue if the team really wants to land someone. With that in mind, here are five free agents the Browns could realistically land this offseason. 
WR Marvin Jones Make no mistake, the Browns would love to add Bears WR Alshon Jeffery. But the same reasons why Cleveland wants him are the same ones that make it unlikely the Bears will let him walk. Jeffery just isn't a realistic option at this time, which leaves Jones as the next best option. He's not a true No. 1 WR, but there aren't any in this year's free agency crop outside of Jeffery. He'd be a solid addition to the team's WR corps and there is the obvious connection with Jones and head coach Hue Jackson, who was last the Bengals' offensive coordinator for a few years. The Browns need WR help and Jones might be their best bet. Even if Josh Gordon returns (a major question mark), the Browns have no idea how good he'll actually be and could still use another WR or two. 
QB Brock Osweiler
While the Broncos are the heavy favorites to keep Osweiler, numerous reports have said the Browns are true contenders for Osweiler's services. He'll hit the open market since Denver will franchise tag LB Von Miller. That means the Browns are at least going to get a shot to present Osweiler with a contract and lure him to Cleveland. It might not happen, but at this point, Osweiler and Cleveland is at least a possibility. For more Browns news, download the Chat Sports Android and iPhone app.  
OT Andre Smith
The Browns really should bring back Schwartz, but if he leaves, they'll need a new right tackle. Smith might be the best option. The Bengals drafted two tackles in the most recent draft, and they might allow Smith to leave this offseason. Smith could elect to rejoin his old OC in Cleveland. While Smith is coming off a down year, he battled injuries throughout the season and has proven himself in the past. 
LB Danny Trevathan
Denver is tight on cap space and with fellow MLB Brandon Marshall set to hit free agency next year, the Broncos might have to choose one of them. Trevathan will hit the open market, and there will be plenty of demand for his services. He'd fill a major need in Cleveland, where the team needs help at inside linebacker. It might not happen, but landing Trevathan would be a big pick up for the Browns. For more Browns rumors, download the Chat Sports Android and iPhone app. 
DE Mike DeVito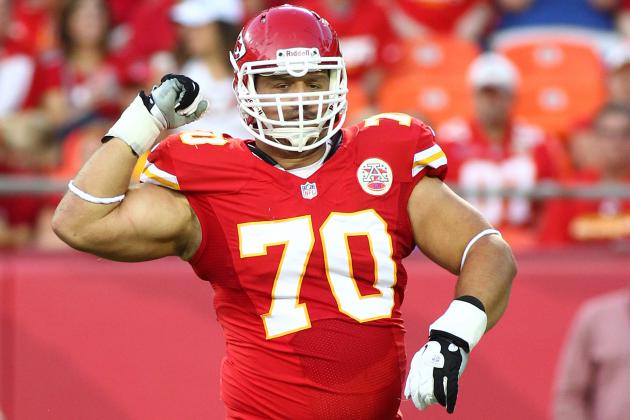 DeVito is set to be a free agent, and the Chiefs have several players ahead of him on their priority list. DeVito is a quality 3-4 defensive end, and he'd help out the Browns. I strongly considered putting a 3-4 pass rusher here, but the Browns at least have depth at the position, even if it's struggled. 
Back to the Cleveland Browns Newsfeed
Related Topics: Danny Trevathan, Marvin Jones, Browns News, Browns Rumors, Mike DeVito, Andre Smith, Brock Osweiler, NFL Free Agency