The Cleveland Browns are set to release a new logo and new uniforms tomorrow, and an image of what is rumored to be one of the new logos has been leaked.
A Reddit user, fanshop, posted details about some new Browns merchandise he saw at the store he works at, and thinks the Browns will be unveiling three new logos:
The first is a lighter than we're used to Brown block C With a white outline. It's pretty straight forward.

The second is the new helmet. It's a darker orange with a broad Brown stripe bordered in white with what looks like little hats in the stripe like Seattle's wing pattern. Brown facemask too.

The final one is my favorite and if I had to guess, is bet it's the new primary logo. It's a sillouhette of a man from shoulders up wearing a derby hat but his chin is to his chest and the hat's brim covers all but his chin and a smirk. His hat is brown with a orange stripe. His coat is orange and his tie is brown.
He didn't post any pictures, but someone else leaked this image that looks a lot like the third logo: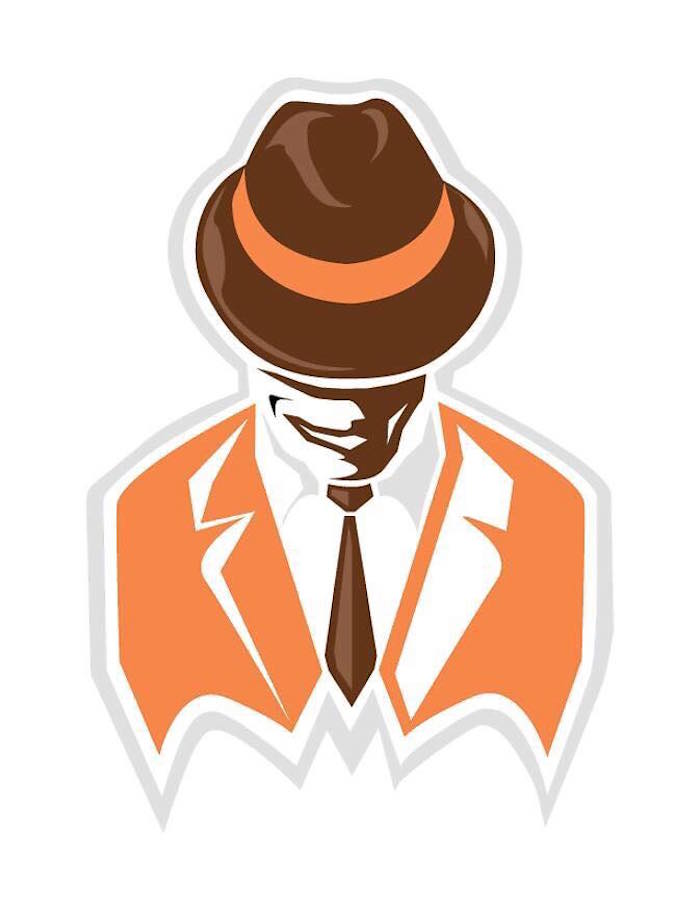 It doesn't sound like this is the primary logo, but we'll no more when the team officially unveils their rebranding on Tuesday.
Follow our Cleveland Browns team page for all the latest Browns news and rumors!
Back to the Cleveland Browns Newsfeed