The Cleveland Browns will unveil their new uniforms for the 2015 NFL season on April 15, but their jerseys appear to have been leaked: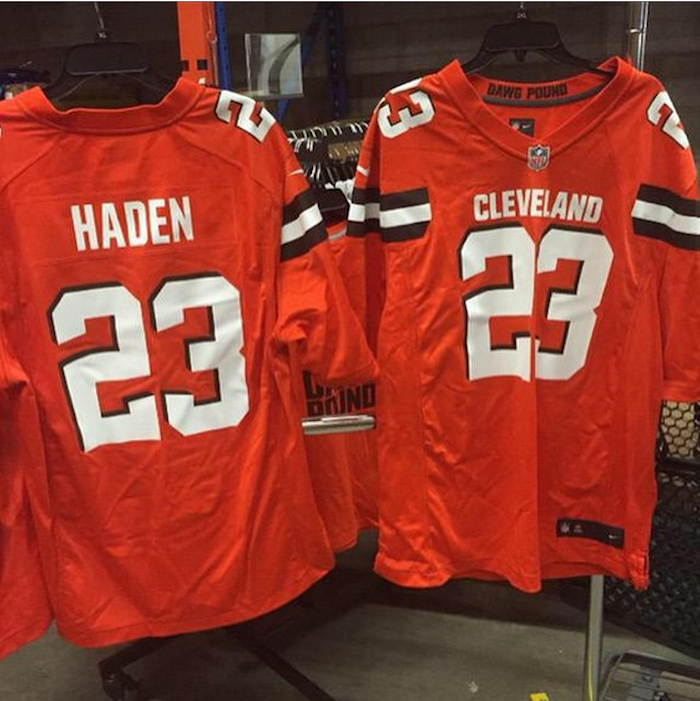 Cleveland @Browns uniform leak. #HelmetStillNeedsALogo pic.twitter.com/o4peuT4Pvi

— xpangler. (@cujoknows) April 4, 2015
New Browns jersey leak basically confirms the earlier one is real. This is the Browns' new look. pic.twitter.com/Jvns8zgh9T

— David P. Woods (@davidpwoods) April 7, 2015
The bigger changes is adding a Orange alternate jersey, putting 'Cleveland' across the chest, and moving to a smaller stripe design.
Follow our Cleveland Browns team page for all the latest Browns news and rumors!
Back to the Cleveland Browns Newsfeed