The biggest need for the Cleveland Browns is once again at the QB position. The Browns are still searching for that franchise option at QB and the 2017 NFL Draft could provide Cleveland with that prospect. With the No. 12 overall pick, the Browns might be able to get the guy to turn around the franchise. 
Even if Cleveland doesn't draft a QB at 12, they could add one later on in the draft. However, an early round pick seems like the most likely option for the Browns. The list below is in order of where the players are expected to go. With that in mind, here are four QBs the Browns could take in the 2017 NFL Draft. 
1. Mitchell Trubisky, North Carolina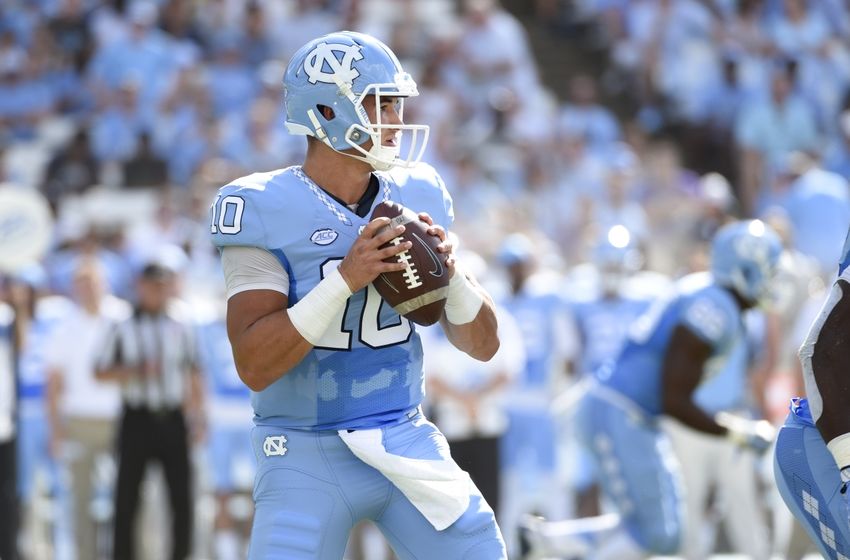 The Browns won't take Trubisky at No. 1 (that's Myles Garrett), but he's a strong option if he falls to No. 12. Teams like the Jets or Saints could poach Trubisky first, but it remains a potential pick. Trubisky is generally considered the top QB prospect this year and there's some Andy Dalton in his game. That should appeal to Hue Jackson. He might need a year before he's ready to start, but for the rebuilding Browns, being patient isn't a bad thing. 
2. Patrick Mahomes, Texas Tech
If Trubisky is off the board, I suspect the Browns will take Mahomes. It's a massive boom-or-bust pick, but at least the Browns are swinging for the fences. Mahomes needs at least a year, if not two, to develop, but that's not a bad thing for the Browns. The upside is there and if Mahomes reaches his potential, he'll be the best QB from this class. Cleveland also had a private workout with Mahomes.
3. Brad Kaaya, Miami (FL) 
Kaaya is one of the few top QB prospects who has actually spent time under center in college. He's never hit his potential, but Kaaya could become a starting QB in the NFL. His footwork is solid, although he doesn't have an elite arm. If he develops under Hue Jackson, he could become a passable starter in the NFL. But, it's a bit more likely he ends up as a high-end backup. Yes, there are player like DeShone Kizer and Deshaun Watson the Browns could take, but we want to include some later round options for Cleveland. Kaaya could be on the board in round four. 
4. Sefo Liufau, Colorado
If Cleveland doesn't take a QB early, they could spend a late day 3 pick on a player like Liufau. There are some intriguing measurables with Liufau and the Browns did met with him at the Senior Bowl. He probably tops out as a backup, but maybe he carves out a niche another backup option for Cleveland. Cleveland met with Liufau at the Senior Bowl. 
Follow our Cleveland Browns team page for all the latest Browns draft rumors or download the Chat Sports App!
Back to the Cleveland Browns Newsfeed
Related Topics: 2017 NFL Draft, Browns News, Browns Quarterbacks, Browns Rumors