The Cleveland Browns are one of just five teams that have already been eliminated from the NFL Playoffs, meaning the team is now focusing most of their attention on improving the team for next year, especially through the draft. Cleveland should receive a top three or five pick this year, so which players should they target? Here are our three players we think they should have at the top of their draft board: If the front office decides they want to move on from Johnny Manziel, Goff will be the guy Cleveland goes after. He struggled at times this season, but Goff has carried the Cal offense all year long - and really throughout his career. He's a bit of a gunslinger, which gets him into trouble with turnovers, but he makes plays and has the size, arm strength, and accuracy NFL teams want. Goff does need to add a bit more weight and he doesn't run much, but can move in the pocket. He is drawing NFL comparisons to Falcons QB Matt Ryan.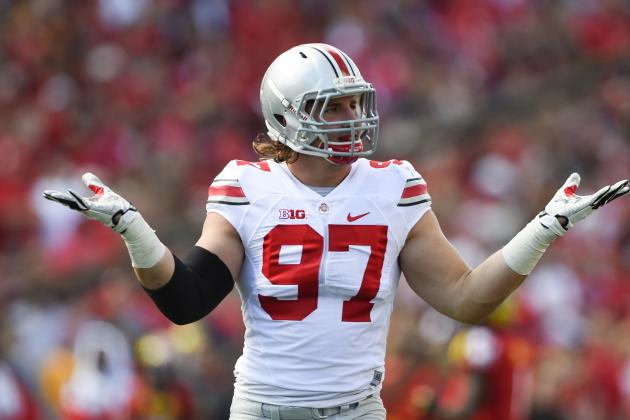 Had he been eligible, Bosa might have been the first pick in this year's NFL Draft. It's not fair to compare him to J.J. Watt because Watt is a once-in-a-lifetime talent, but he is one of the better defensive end prospects in recent memory. He'll be a stud in either a 4-3 or 3-4 defense because of his elite combination of size, strength, and speed. 
Bosa might not end up being the first overall pick because he's not a QB, but he's the best prospect right now, especially for a Browns team that desperately needs a pass rusher. If Cleveland decides to stay with Manziel as their quarterback - or doesn't like any of the quarterback prospects at the top of the draft - Bosa would be the best option.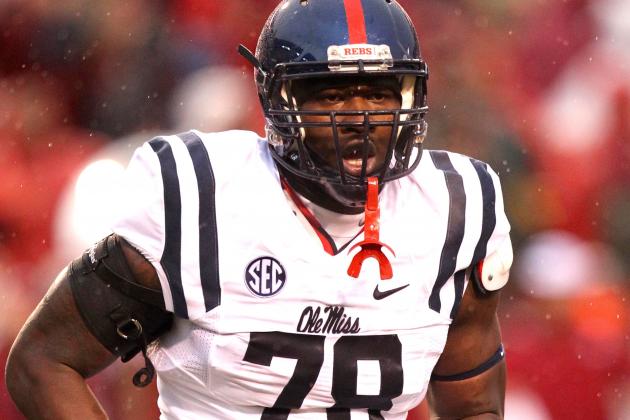 Cleveland also needs to improve along the offensive line, and Tunsil looks like a future stud blindside protector. He'll be the top tackle taken in this draft and could be the centerpiece of the Browns' offensive line for the next 15 years. Not the most sexy pick, but adding Tunsil to a line that already includes Joe Thomas and Alex Mack would give Manziel (or whoever's under center) every chance to succeed.
Back to the Cleveland Browns Newsfeed
Related Topics: Browns News, Laremy Tunsil, Jared Goff, Joey Bosa, NFL News