With the regular season over, the Cleveland Browns have turned their attention to the offseason. The team's first priority is re-signing its own players, and the Browns have several key contributors they need to bring back next season - but also a few they could elect to get rid of.
The Browns have just over $14 million in cap space, so the team doesn't need to get rid of the three players mentioned solely because of money. However, the Browns are still likely to cut a few players whose contracts don't match their level of play. With that in mind, here are three players the Browns could cut this offseason. 
SS Donte Whitner
Whitner can still play in the league, but he's not the same player he was when the Browns signed him to a 4-year, $28 million contract before 2014. He carries a $8.45 million cap hit this season, the third largest of anyone on the team. The Browns can save nearly $4 million by cutting him this year. They might not elect to do so because Whitner is only 30 years old, but expect Cleveland to at least consider parting ways with Whitner. For more on Whitner, download the Chat Sports Android and iPhone app.
QB Johnny Manziel 
The Browns will probably try to trade Manziel first, but unless Jerry Jones goes rogue, that's unlikely to happen. Cutting Manziel will cost the Browns an extra $2 million on their salary cap this season and $1 million if they spread out the hit by making Manziel a post-June 1 cut. However, that's a small price to pay for a QB who doesn't seem to have a future in Cleveland and has been too much of a distraction. Even with the cap hit, expect Manziel to not be in Cleveland next year. Looking for more news on Manziel? Download the Chat Sports Android and iPhone app. 
WR Dwayne Bowe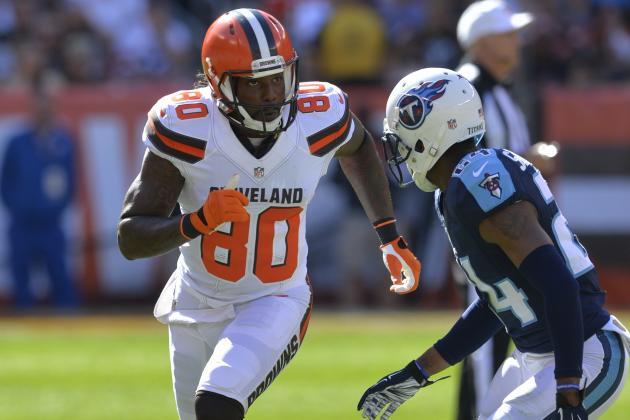 Bowe was one of the worst signings last offseason, with the Browns giving him a 2-year, $12.5 million contract with $9 million of that guaranteed. Bowe caught five passes for 53 yards this season. It was a disastrous signing and the Browns can save $3.4 million by cutting Bowe this offseason. After Bowe's terrible season, it'd be a surprise if the Browns didn't cut him. Download the Chat Sports Android and iPhone app for the latest on the Browns. 
Back to the Cleveland Browns Newsfeed
Related Topics: Donte Whitner, Browns News, Dwayne Bowe, Johnny Manziel, Browns Rumors