The Cleveland Browns are in a rebuilding phase, and they've already shown several veterans the door this offseason. The Browns might not be finished with their youth movement, and there are a few veterans who could lose their jobs before the start of the season. 
These are veterans who might not end up being on the Browns' roster at the start of the season. That could come via a trade, or more likely, a release. With that in mind, here are three veterans who are on the bubble to make the Browns' roster. 
WR Marlon Moore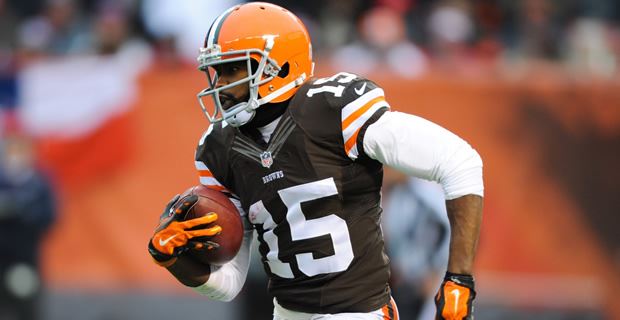 Moore actually started two games for the Browns last season, a testament to how bad their WR corps was. He caught seven passes for 81 yards and a TD, but is firmly on the roster bubble this year. The Browns have already let go of Brian Hartline and Dwayne Bowe, and Moore could be next. The Browns drafted four rookies and there are veterans like Andrew Hawkins and Terrelle Pryor that are much more likely to make the roster than Moore. He's a prime candidate to be cut if the rookie WRs make the roster. 
OLB Barkevious Mingo
Mingo is one of the Browns' failed draft picks that the previous regime is hoping to get the most out of. He might be a better fit in the Ray Horton's new scheme, but he needs to starting showing promise. If he struggles in training camp, he could end up on the waiver wire. Mingo will get a shot, but with Armonty Bryant, Paul Kruger, Nate Orchard and draft picks Emmanuel Ogbah and Joe Schobert on the roster, Mingo will need to prove himself. 
QB Josh McCown 
Don't expect the Browns to flat-out cut McCown. Rather, they could attempt to trade him to a team that needs a backup QB in exchange for yet another draft pick. Robert Griffin has the inside track to landing the starting job, and the Browns are hoping to groom Cody Kessler. While RGIII's injury history gives the team pause, it might be in the best interest for the franchise in the long-term to deal McCown for a draft pick(s). 
Back to the Cleveland Browns Newsfeed
Related Topics: Barkevious Mingo, Brows Rumors, Josh McCown, Browns News, Armonty Bryant