The Cleveland Browns surged to a 7-4 record through the first 11 games of 2014, before a host of problems reared their ugly heads during a season-ending five-game losing streak. Cleveland will look to put that frustrating tailspin in the rearview mirror for good by bringing in a stellar 2015 draft class. However, drafting the wrong players could very well send them spiraling in the opposite direction. Here's 3 Players The Lions Need To Avoid In The 2015 NFL Draft.
QB Marcus Mariota, Oregon Ducks
Let's be real here...packaging the #12 and #19 picks for either Mariota or Jameis Winston would be risky at best and foolish at worst. The Cleveland Browns have needs at wide receiver, right tackle, and elsewhere to address. While there are plenty questions left to be answered about Johnny Manziel (and in a different way, Josh McCown), the Browns would be better served aiming for two home runs elsewhere on the need chart and looking for a value proposition at QB elsewhere in the draft.
ILB Paul Dawson, TCU Horned Frogs
Dawson's huge 2014 campaign for the TCU Horned Frogs has some draft pundits projecting him in the late 2nd round. However, despite Dawson's impressive motor as a relatively undersized inside linebacker, he's carrying some off-the-field baggage (a failed drug test for non-prescribed Adderall in his sophomore season) with him to the next level. Couple that with rumblings and rumors of unrest surrounding Dawson in the Horned Frogs' locker room, and the Browns may be wise to look elsewhere.
WR Dorial Green-Beckham, Missouri Tigers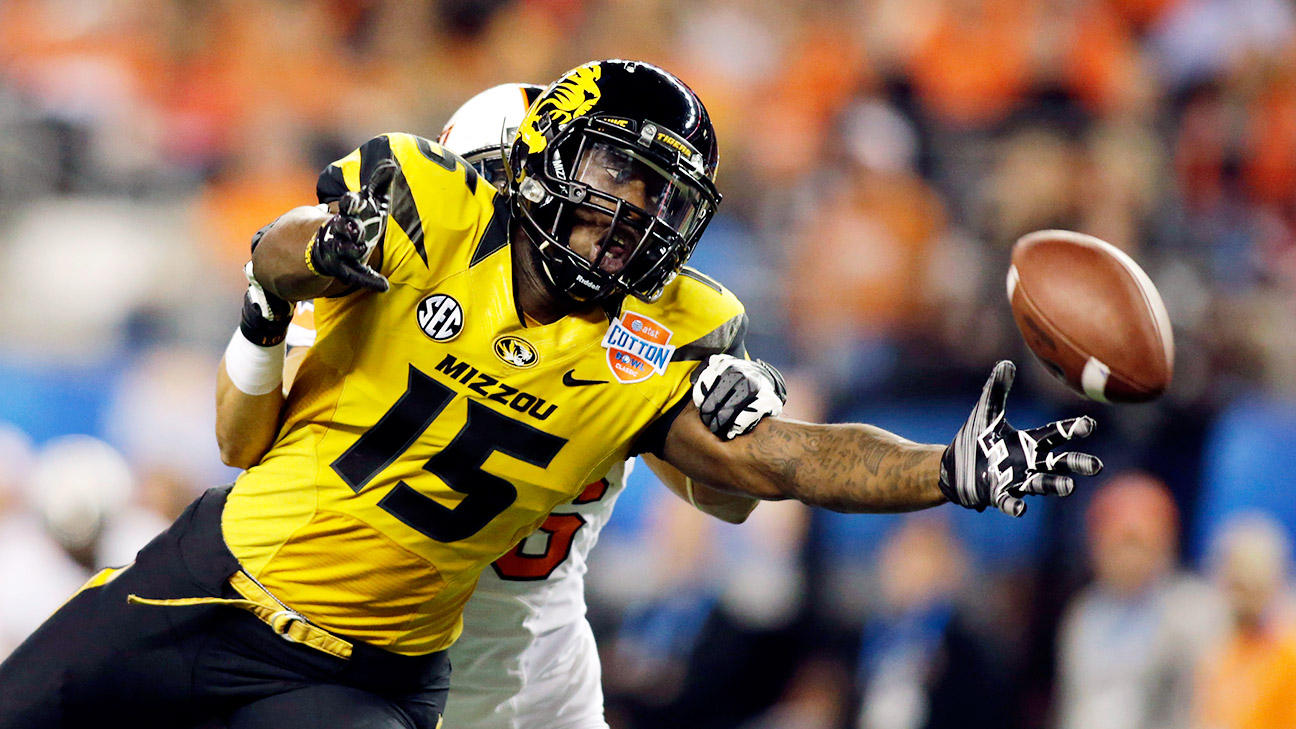 Provided they stay in the #12 slot, the Cleveland Browns will be tempted by Green-Beckham's imposing 6-foot-5, 238-pound frame, along with his natural speed and effortless gait both in the open field and on cuts. However, Green-Beckham was suspended and arrested twice for marijuana-related incidents at Missouri along with being kicked off the team in April 2014 after details of his alleged role in a reported burglary were released by area police -- causing him to miss the entire 2014 season. The Browns would be better served putting the brakes on all the personal drama by selecting someone like Louisville's DeVante Parker instead.
Follow our Cleveland Browns team page for the latest Browns rumors!
Back to the Cleveland Browns Newsfeed