NBA free agency isn't over yet, but the vast majority of the big-name players are off the market. The Chicago Bulls have already made most of the moves they'll make in free agency, so it's time to grade the Bulls' free agency additions. 
These grades focus only on the players added, although the overall grade will factor in the players lost if it's relevant. This only includes free agency signings, not trades or the draft. We'll group everything together in a future offseason grade piece. The Bulls' draft grades can be found here. With all that out of the way, here are the Bulls' free agent grades.  
Rajon Rondo, 2-year, $28 million - C
At his best, Rondo is a play-making point guard who can still play great defense. At his worst, Rondo is a locker room killer who can't shoot, focuses more on his own stats and doesn't bother to try on defense. Rondo led the league in assists last season with the Kings, but was disinterested too often. Rondo is still a mediocre 3-point shooter, but he actually could fit in the Fred Hoiberg's system if he's willing to try on defense. Plus, there's no doubt he's an upgrade over Jose Calderon and Jerian Grant. This could blow up in Chicago's face, but there are worse risks, especially since the second year of Rondo's deal is only partially guaranteed.  
Dwyane Wade, 2-year, $47.5 million - C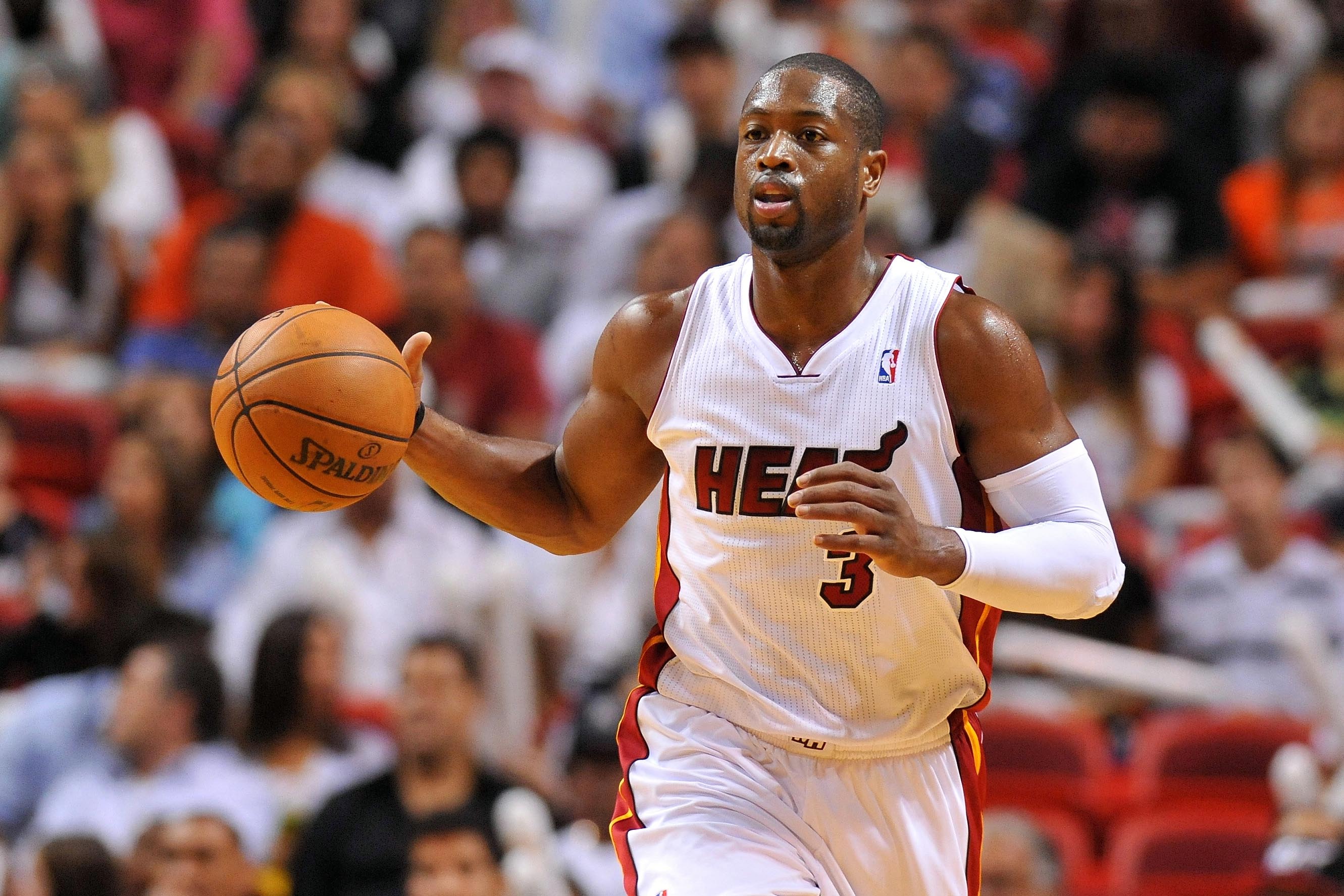 Make no mistake, landing Wade (even if he hasn't technically signed yet) was a splashy move. He's from Chicago and gets to return to his hometown. The problem is, Wade isn't actually a very good fit on this Bulls team. He plays a similar style of game to Jimmy Butler; solid defense, best with the ball in his hands and struggled beyond the arc. With Butler, Rondo and Wade, the Bulls have 3-ball dominant guards who can't shoot that well beyond the arc. Fred Hoiberg's pace-and-space system won't work with those three on the court. Wade will (hopefully) bring some excitement and he's proven he can still play, despite being 34 years old. However, his basketball fit isn't really that great for Chicago. 
Grade: D+
The Bulls said they wanted to get younger. So they traded away Derrick Rose and signed two guards who are older than Rose. Rondo was actually the best 3-pointer shooter in terms of percentage last year among the two signings and Butler. Hell, Wade made only seven 3-pointers last season. The Bulls' moves might have been flashy, but they don't fit what Hoiberg wants to do. Adding Wade also cost them Jose Calderon and Mike Dunleavy, two players who weren't that great, but could provide depth. The Bulls' free agency moves don't make that much sense for the short or the long term. 
Back to the Chicago Bulls Newsfeed
Related Topics: NBA Free Agency Grades, Dwyane Wade, Bulls News, Bulls Rumors, Rajon Rondo