Think back to the free agency frenzy of 2010. With an up and coming core of Derrick Rose, Luol Deng, and Joakim Noah, the Chicago Bulls were an enticing destination for one of the best free agency pools of all time. The Bulls were right in the heat of the discussion (no pun intended) to land LeBron James, Dwyane Wade, or even Chris Bosh. Well, we ended up with someone even better...Carlos Boozer.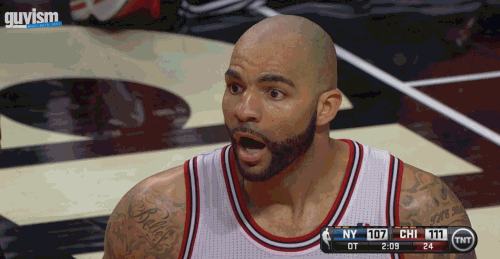 As rough as it was watching The Big Three assemble, then getting Carlos Boozer as a conciliation prize, 2014 was finally a chance for redemption. Carmelo Anthony was going to come to Chicago and be the scoring machine we've been lacking for so long. Carmelo reiterated over and over that at this stage in his career, winning was everything to him. NBA experts left and right unanimously agreed that Chicago was in fact the best fit if Carmelo wanted to win a ring. Instead, we yet again ended up with someone even better...Pau Gasol.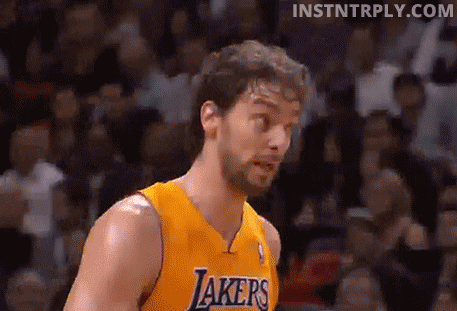 Is this some kind of sick joke that the entire NBA is in on? – let's tell all the Bulls fans that they're getting one of the NBA's marquee stars, and then leave them with old power forwards that nobody wants - it'll be hilarious!
I feel like the Bulls have become the NBA's girl on the side - she's nice and all, but not girlfriend material. They're like the kid on your street everyone hung out with, but nobody ever cared enough to ring his doorbell.
Good, but not good enough. As much as it kills me to say it, I think the Chicago Bulls have become a second-tier destination, and here's why.
Michael Jordan's Shadow
Every kid on the playground, every NBA superstar, and anyone who knows what a basketball is knows that Michael Jordan is the greatest of all time. There's no denying it - Michael Jordan was the greatest, and Michael Jordan is the Chicago Bulls. The statue outside the United Center, the championship banners hanging from the rafters, the #23 jerseys still worn at home games are a constant reminder that the UC will always be Jordan's palace.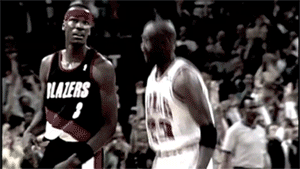 The fact of the matter is that none of these free agent superstars have the stones to challenge what Michael built. LeBron ran to Miami, Carmelo took the money, and the next guy after him will cower at the test too. Such egotistical players would never risk failure at the United Center, which would forever render them irrelevant in the greatest of all time discussions. Nobody wants to follow in Jordan's footsteps in Chicago - they want to create their own legacy elsewhere.
Derrick Rose
Hey Derrick, we get it. You've always been a reserved and humble leader; characteristics that have made Chicagoans love you. You were the youngest MVP in NBA history, and we all thought you were pretty much the second coming of Jesus Christ.
You didn't reach out to LeBron or any other of the talented free agents in 2010, and this time around you were yet again too cool to give Carmelo Anthony a buzz. News flash to D. Rose: you haven't played a game since the JFK Assassination. You might think you're still the best player in the NBA, but us fans spend every day worrying that you might lose a leg getting out of bed in the morning.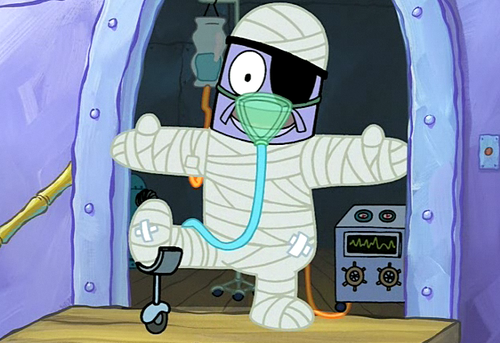 This isn't college basketball, where John Calipari and Coach K. are going to bring in all the top talent. This is the NBA, and you need to start playing your part in the recruiting process. Why do you think all these superstars keep trying to create all-star powerhouses? Maybe it's because they'd enjoy destroying the competition with their buddies – just a thought.
Why on earth would Carmelo Anthony want to play for the Bulls when their best player refuses to reach out to him? Every other team had players blowing up his phone, taking him out to dinner - even Kobe Bryant made public statements about bringing Melo to Los Angeles.
It's going to take a complete organizational and team effort to get the Bulls back into the NBA Finals. Chicago is a beautiful city with the best fans in the league, there should be no reason free agents continue to choose alternate routes. It's time Derrick Rose actually goes all in for Chicago, and it's time for a star player to step up and rise to the challenge of outshining Jordan in his own building.
[embed]http://www.youtube.com/watch?v=E-QQ7CPjbuo[/embed]
Back to the Chicago Bulls Newsfeed