The NBA draft lottery is complete and the Chicago Bulls have the No. 14 overall pick. The Bulls hope whomever they take will help their attempt to make it back to the playoffs next year. 
The Bulls could several different directions, especially if they move Derrick Rose or Jimmy Butler. With that in mind, here 3 players the Bulls could take with the No. 14 overall pick in the NBA Draft. 
Domantas Sabonis, C, Gonzaga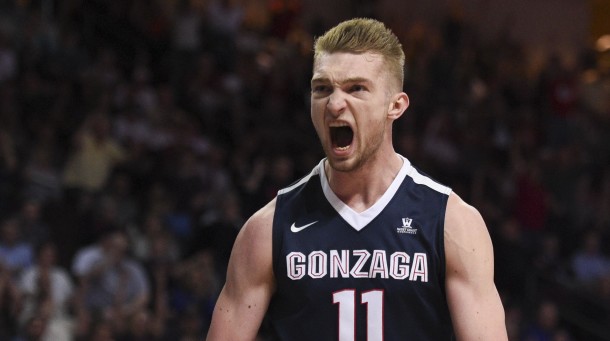 The Bulls spent a first rounder on Bobby Portis last year, but need big help. Pau Gasol and Joakim Noah might both be gone, leaving the Bulls with a major need at center. Sabonis is 6-foot-11 and profiles as an old-school center. He played very well at Gonzaga, but his 6-foot-11 wingspan could work against him as a rim protector. However, he did average nearly a block per game last year. 
Demetrius Jackson, PG, Notre Dame
The Bulls want point guard help, and could use their first round pick on the spot. If that's the case, Jackson is a likely target. He doesn't have great size, but he's a fit for Fred Hoiberg's scheme. Jackson can score, and although he might not be the best option to play alongside Derrick Rose, he could become a quality point guard for the Bulls when Rose is gone. Plus, GM John Paxson played at Notre Dame.  
Timothe Luwawu, SG, France
Luwawu has almost no name recognition in US at this point, outside of the true NBA Draft nuts. At just 20 years old, Luwawu is a 6-foot-7 shooting guard. He needs work on his consistency and shot selection, but the raw talent is there. Luwawu has the potential to be a three-and-d type wing, something the Bulls really need. However, Luwawu might not last to the Bulls' pick. 
For more Chicago Bulls Draft Coverage, download the Chat Sports app!
Back to the Chicago Bulls Newsfeed
Related Topics: Domantas Sabonis, 2016 NBA Draft, Demetrius Jackson, Bulls Rumors, Timothe Luwawu, Bulls News