The Chicago Bulls put up a valiant effort in their Eastern Conference Semifinals loss to the Cleveland Cavs, but now is time to look forward towards the future. While the Bulls' first priority is to re-sign Jimmy Butler and Mike Dunleavy Jr., there's some out-of-house options to mull over as well. Here's 3 Free Agents The Chicago Bulls Need To Pursue This Offseason.
PG JJ Barea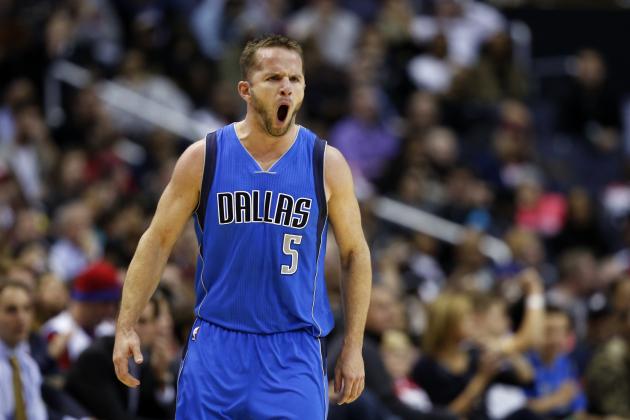 The Chicago Bulls may very well part ways with Aaron Brooks as he tests free agency, so it's in the best interest for them to begin sifting through free-agent backup point guard options. Barea said recently that he'd like to return to Dallas if they want him, but the speedy veteran guard may also be drawn by the allure of working behind/with a recovered Derrick Rose.
PG/SG Leandro Barbosa
Chicago has done a fantastic job in recent years finding budget veteran scorers to provide 9-11 points per game in limited action. Barbosa could be next in line. The Warriors combo guard is comfortable both running the offense and spotting up in the mid-range for easy jumpers. His length is disruptive on defense as well, making him an intriguing fit if the Bulls look his way.
PG Mo Williams
A solid veteran replacement for Aaron Brooks, Williams has filled it up year after year as a volume scorer. He'd be a nice change-of-pace option behind Rose and his on-court leadership capabilities would provide a huge boost to an offense that seemed to flag in some key stretches in the postseason.
Follow our Chicago Bulls team page for the latest Bulls rumors!
Back to the Chicago Bulls Newsfeed