Each year, several veterans end up getting cut or traded by their teams before the start of the regular season. That will likely be the case this year for Chicago Bears. The Bears are rebuilding and could pick youth over experience at a few spots on the roster. 
There are a few veterans who might end up not being on the Bears' roster at the start of the season. That could come via a trade, or more likely, a release. With that in mind, here are three veterans who are on the bubble to make the Bears' roster. 
RB Jacquizz Rodgers
The addition of Jordan Howard via the NFL Draft might cost Rodgers his job. Jeremy Langford and Ka'Deem Carey are in, and it'd be a bit of a surprise to see the Bears carry four RBs. He'll fight for a roster spot, but lacks the upside of the other three. 
LB Sam Acho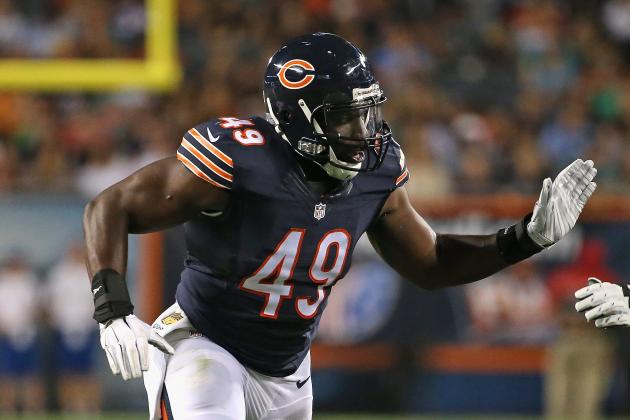 The Bears re-signed Acho this offseason, but the selection of Leonard Floyd could mean Acho misses the roster cut. Floyd, Pernell McPhee, Willie Young and Lamarr Houston are all going to make the roster. That leaves Acho as the odd man out, unless the Bears wan to carry five OLBs. It doesn't look promising for Acho. 
LB Christian Jones
The Bears' complete overhaul of the inside linebacker spot doesn't bode well for Jones. Danny Trevathan and Jerrell Freeman are the starters, and fourth rounder Nick Kwaitkoski is all but assured of a roster spot. Jones was benched at the end of the season in favor of John Timu, a less-than-promising sign. Jones has a chance to make the roster, but it's not going to be easy. 
Back to the Chicago Bears Newsfeed
Related Topics: Bears News, Christian Jones, Jacquizz Rodgers, Bears Rumors, Sam Acho