The Chicago Bears are hoping to compete for a playoff berth this season after posting a 6-10 mark last year, but in order to do that, they're looking to free agency to upgrade some of the weaknesses on their roster. We're under a week away from the start of the new league year on March 9, meaning that the Bears are plotting their moves in free agency. Here's the latest news and rumors surrounding their plans:
Bears to "pick their spots" in free agency
Though there are several top talents the free agent class Chicago can spend their $50 million in cap space on, they plan to do their homework and not spend recklessly, according to ESPN's Jeff Dickerson.
Just because the Bears are flush with salary cap space ($50 million-plus) does not mean general manager Ryan Pace intends to spend recklessly. Pace took a modest approach to free agency last year, when he awarded midsize deals to veterans Pernell McPhee, Eddie Royal and Antrel Rolle. The Bears are expected to use the same philosophy in 2016, which will mean spreading their resources to sign a couple veteran upgrades and bringing back their key free agents, notably wide receiver Alshon Jeffery, whom they franchised on Monday. The Bears are committed to rebuilding their roster via the draft, with free agency serving as a supplemental pipeline. There is no reason for Chicago to overspend when the new league year begins.
Bears to target Malik Jackson?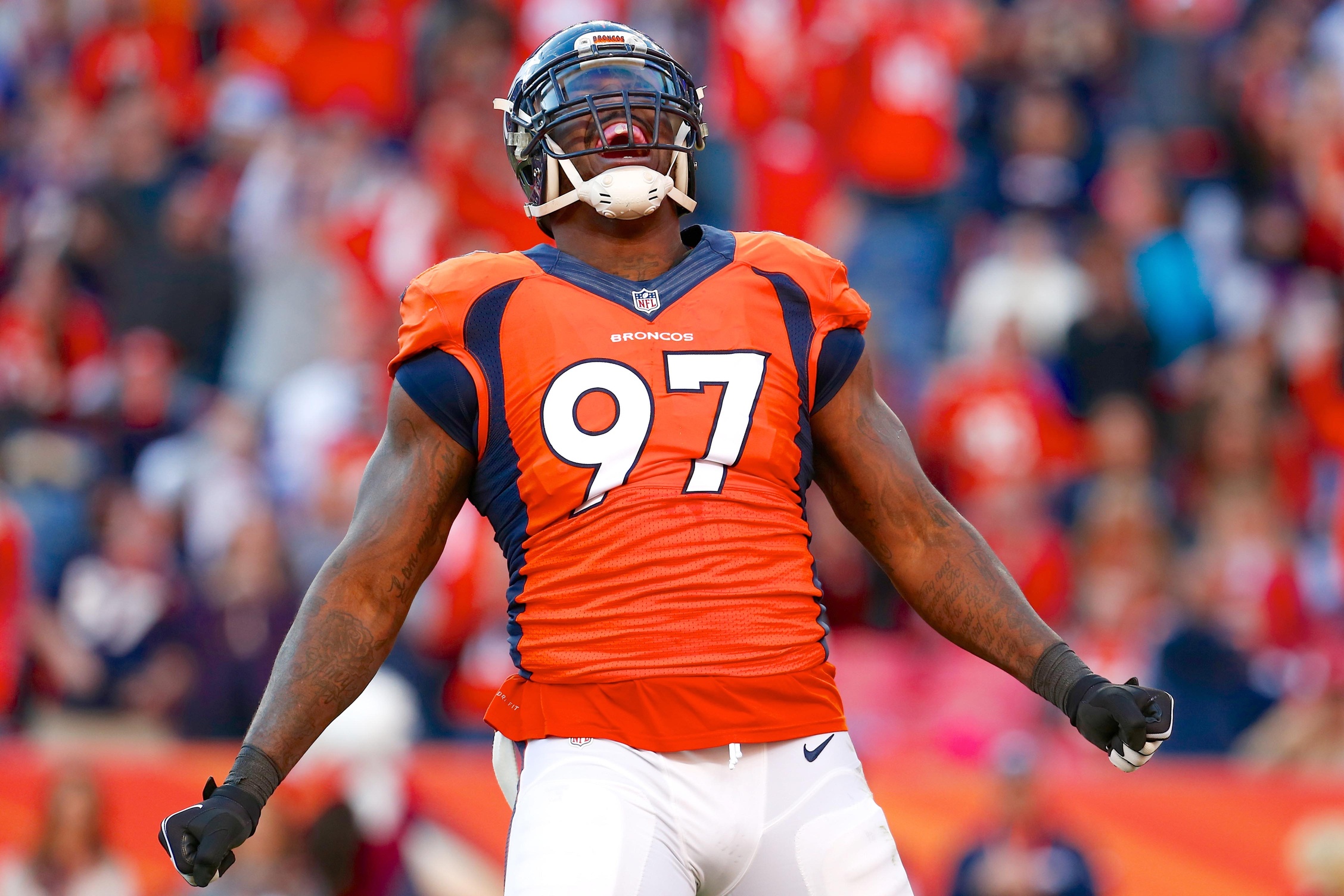 The biggest area Chicago is looking to upgrade is their defense, and Jackson could really upgrade their unit as a whole. Pernell McPhee was a dominant pass rusher for them last season, but need to someone along their defensive line who can rush the passer. Jackson is the perfect fit at defensive end in Chicago's 3-4 scheme, has a connection to head coach John Fox from his time with Denver, and just won a Super Bowl with the Broncos. He'd provide the mix of talent, youth, and experirence that would make him a slam dunk for the Bears.
Janoris Jenkins another top target The Los Angeles Rams gave their franchise tag to cornerback Trumaine Johnson instead of Jenkins, making him a free agency. Jenkins did not take the news well on Twitter, causing many to think that he'll sign elsewhere on the open market, Enter the Bears, who are expected to pursue him. Via Fansided's Bill Zimmerman:
It will be curious to see what [GM Ryan] Pace thinks of Jenkins' character issues. That's something Pace doesn't want to have in his locker room which is why Brandon Marshall and Jeremiah Ratliff were shown the door, but Jenkins hasn't had any issues for four years, so perhaps Pace feels that those issues are behind Jenkins and he's worth an investment.
Jenkins is the type of shutdown cornerback that the Bears desperately need on defense. They have some young pieces in place but they definitely need help in the secondary. Tracy Porter had a very nice season for the Bears last year and was a pleasant surprise, but when your team has to rely on Tracy Porter to help your secondary, that's all you need to know about your defensive back situation.
Jenkins ran into trouble a few times during his college days at Florida, but hasn't had any incidents during his time in the NFL. He has been very productive, recording 64 tackles with three interceptions last season.
Back to the Chicago Bears Newsfeed
Related Topics: Malik Jackson, Bears News, NFL News, Ryan Pace, Janoris Jenkins