Chicago Bears head coach John Fox knew that he was entering the 2017 season on the hot seat after the Bears posted a disappointing 3-13 record last season. Expectations for Chicago are lower as they are clearly in rebuild mode, but Fox needs to show that this team is moving in the right direction if he wants to ensure his return to the franchise next season. 
Injuries have again riddled this team, but they did not look good in last night's blowout loss to the Green Bay Packers. If the Bears do decide to part ways with Fox after the season, here are five possible candidates they could target to replace him.
5) Chip Kelly, former Philadelphia Eagles/San Francisco 49ers head coach
Kelly is going to be the hot candidate for every college opening following the season, but he's still interested in proving himself in the NFL. Following a one-year stint with the 49ers, Kelly returned to the college game as an analyst for ESPN this season. He won't be anything more than a backup option for the Bears, but it's worth noting that he won 10 games in two of his four seasons in the league and was working with one of the least talented teams in the league in San Francisco.
4) Jim Bob Cooter, Detroit Lions offensive coordinator 
Cooter took over as the Lions' OC during the 2015 season and it's been a major boost for the Lions' offense. He's rapidly risen up the coaching ranks and could be the next super-young head coach. He's just 33 years old, but he shouldn't have to wait much longer if the Lions' offense continues to find success. In fact, he could be the choice of general manager Bob Quinn if the Lions decide to move on from Jim Caldwell in the near future. The NFL likes hiring offensive minds and has shown a willingness to hire young guns, so Cooter could get the call soon. 
3) Dowell Loggains, Chicago Bears offensive coordinator
Here's one of the more under-the-radar options on this list. Want to follow the Tampa Bay model with Dirk Koetter and keep rookie quarterback Mitchell Trubisky in the same system? Chicago could decide to promote the 36-year-old to head coach. Being young and (relatively) unheard of didn't stop Adam Gase and Sean McVay from getting jobs and Loggains appears to be in line for a head job sooner rather than later.
Loggains served under Gase, as he was the QBs coach in Gase's lone year in Chicago. He's now the Bears' OC, after also serving as the Titans' offensive coordinator in 2012 and 2013. If the Bears find success on offense this year, Loggains will get plenty of the credit.
2) Sean Payton, New Orleans Saints head coach
Payton is widely respected as one of the best coaches in the game, but he appears to have simply run his course in New Orleans. Three straight years of having one of the league's worst defenses and 7-9 seasons are all indications that this isn't working in the Big Easy quite like it did when they were competing for Super Bowls every year. Payton nearly left after the 2015 season, and with another bad year, he and the team could "mutually agree to part ways."
With his pedigree, Payton could very easily find success with a change of scenery. Chicago may be willing to give him that.
1) Josh McDaniels, New England Patriots offensive coordinator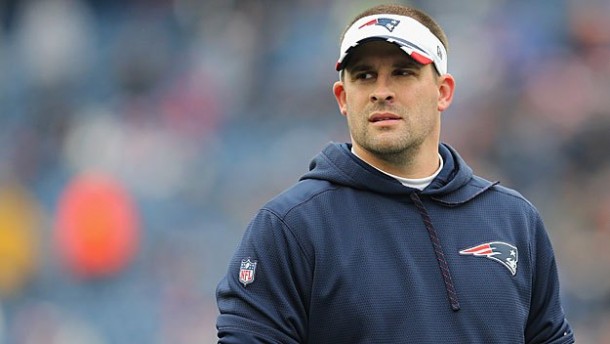 Josh McDaniels is the only former head coach on this list and yet is still just 41 years old. McDaniels' time with the Denver Broncos was a failure, but he's rehabbed his value in five years as the Patriots' offensive coordinator. McDaniels is now the top coach in line to be a head coach, even with the failure of Denver on his resume (Bill Belichick got past his bad first stop after all). McDaniels was a candidate for several jobs last year, but he's back again for another year with the Patriots. Come January, McDaniels will once again be linked to numerous jobs - and the Bears could be first in line.
Follow our Chicago Bears team page for all the latest Bears news & rumors!
Back to the Chicago Bears Newsfeed
Related Topics: Bears News, John Fox, NFL News