As reported earlier, Chicago Bears DE Lamarr Houston's Sunday took a horrific turn when he tore his ACL celebrating a sack late in Chicago's 51-23 blowout loss to the New England Patriots.
The injury was suffered in a near-identical fashion to the celebration that caused Lions LB Stephen Tulloch's ACL tear in September.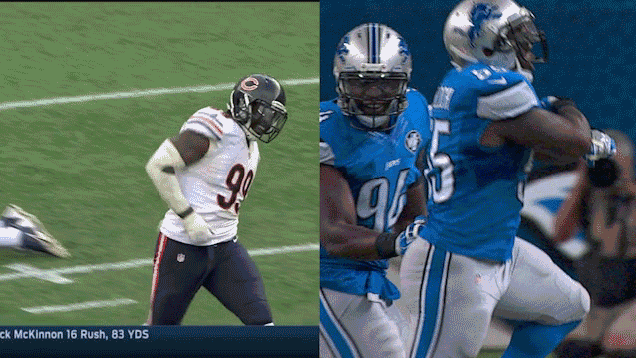 Just brutal.
Thanks to Gawker Media for the GIF.
MORE NFL FOOTAGE
WATCH: Jeremy Maclin Crashes Into The Arizona Cardinals' Gatorade Table
WATCH: Vikings Defeat The Bucs On A Walk-Off Fumble Return
Back to the Chicago Bears Newsfeed