As one of the oldest franchises in NFL history, the Chicago Bears have an unbelievably long list of impact players, many of whom helped define the game as we know it today. With such a rich history, many early Bears have made it difficult for more recent players to break into the franchise's list of top players. Here are the 8 best players in Bears history:
8. George Connor, LB (1948-'55)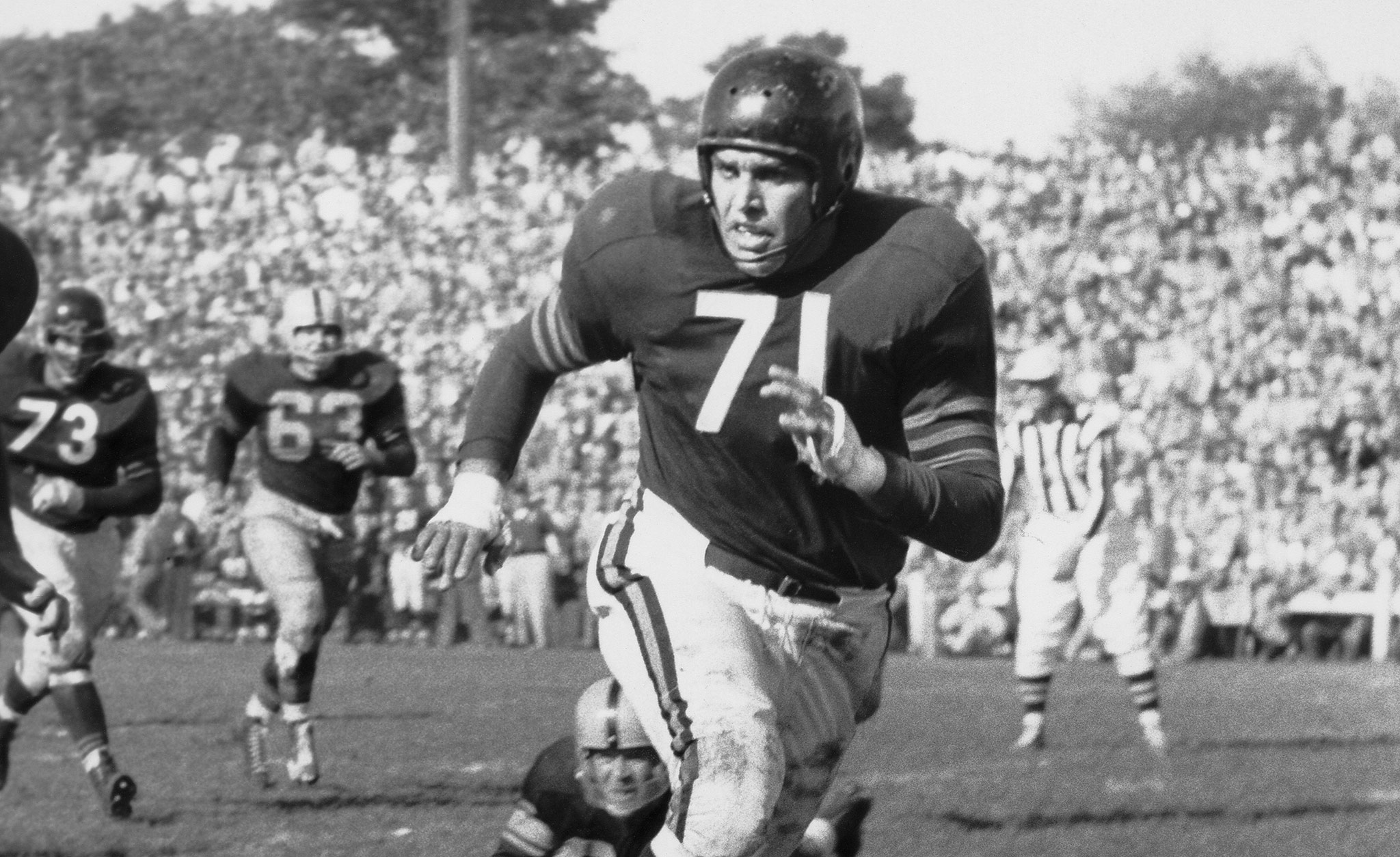 George Connor was one of the earliest linebackers as the position is played today. Connor made four Pro Bowls and four First-team All-Pro rosters, and was inducted into the Hall of Fame in 1975.
7. Bill George, LB (1952-'66)
A teammate of Connor for a few seasons in the early '50's, Bill George made eight Pro Bowls and and eight First-team All-Pro during his 14 year career. He beat Connor to the Hall by one year, doing so with his induction in 1974.
6. Clyde "Bulldog" Turner, C/LB (1940-'52)
They don't give out the nickname "Bulldog" if you're only a mediocre player and not very intimidating. Luckily, Clyde "Bulldog" Turner was not only a great player but also scary as hell. Turner played two ways, at both center and linebacker. Turner had eight interceptions in the 1942 season, which tells you something coming from a guy who played half of the game trying to protect the ball. Turner made seven All-Pro teams and could have played much longer if he wasn't playing entire football games.
5. Doug Atkins, DE (1955-'66) If you threw a dart on a board with Doug Atkins' 12 seasons in Chicago on it, chances are the year it hits he probably made the Pro Bowl. An eight time Pro Bowler and 1982 Hall of Famer, Atkins surely racked up a number of sacks, although that stat wasn't officially recorded until his playing days were over.
4. Mike Ditka, TE (1961-'66)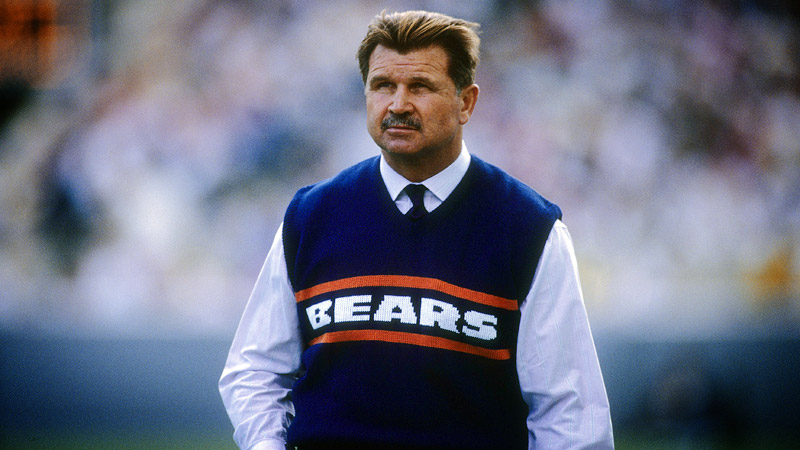 Everyone knows Mike Ditka as "Da Coach", but Ditka also knew what he was doing as a player during his six seasons as Bears' tight end. Ditka made five Pro Bowls and recorded a 1,000 yard receiving season in his first year in the league in 1961.
3. Gale Sayers, RB (1965-'71)
Gale Sayers was one of the most electrifying players in NFL history. Sayers had two 1,000 yard seasons in an era where that mark was rarely eclipsed. Sayers career was cut short due to injuries, so unfortunately he finished with lesser stats than he would have with today's medical procedures. Still, Sayers is a Hall of Famer and four time Pro Bowler.
2. Dick Butkus, LB (1965-'73)
Yet another Bears' Hall of Famer that dominated on the defensive side of the ball, Dick Butkus will go down as one of the greatest linebackers in NFL history. Butkus was a force over the middle, where he appeared in eight Pro Bowls during his nine year career.
1. Walter Payton, RB (1975-'87)
Despite all the defensive superstars in Bears' history, the top spot belongs to a running back. Walter Payton did it all during his 13 year career in Chicago, setting franchise marks for rushing yards (16,726), touchdowns (110) and attempts (3,838). For as good as guys like Matt Forte and Neal Anderson have been, Payton's career marks will likely never be surpassed.
Follow our Chicago Bears team page for the latest Bears news and rumors!
Back to the Chicago Bears Newsfeed