The start of the 2017 NFL Draft is just one day away, and the Chicago Bears hold the No. 3 overall pick. The Bears could try to move down, but it's a bit more likely they keep the pick. The Bears are still rebuilding and hope to add an impact player early to help continue that process - but that doesn't mean it has to be one of the usual suspects. Here are three surprise picks the Bears could make at the top of the draft that could shock everyone:
3) Mike Williams, WR, Clemson Tigers
The Bears do need receiver help after losing Alshon Jeffery in free agency, and they were linked to Williams early in the draft process. It would be an incredible reach to pick him with the No. 3 pick, but he is the top wideout prospect in this class. If that's what they want, they could make that reach.
2) Malik Hooker, S, Ohio State Buckeyes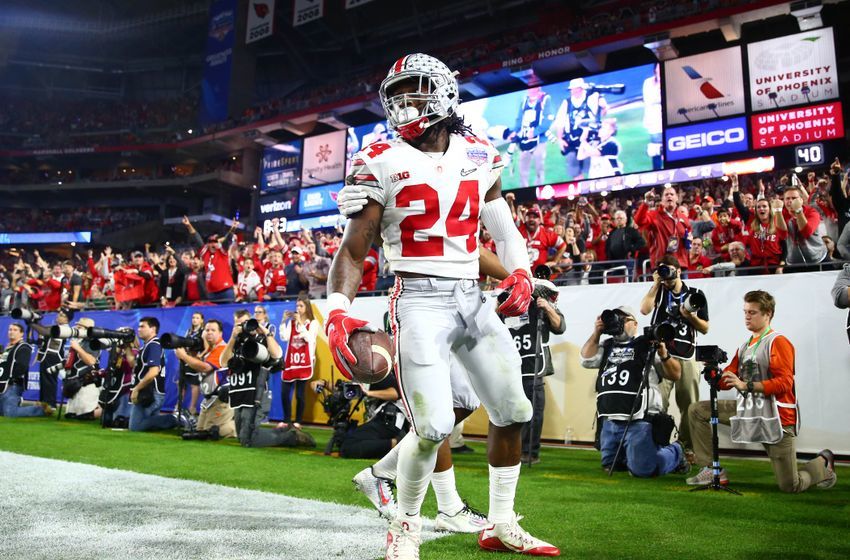 Chat Sports currently projects Chicago to go safety and draft LSU's Jamal Adams, but what if Adams isn't the top safety on their board? I don't think that's the case, but Hooker is also projected to be a top 10 pick. It would certainly be a big surprise, but it's not out of the realm of possibility for the Bears to go with Hooker over Adams.
1) Mitchell Trubisky, QB, North Carolina Tar Heels
If Cleveland passes on Trubisky with the top overall pick, and the 49ers go with the top guy on their draft board in Leonard Fournette, Chicago could snag him. Yes, they did just sign Mike Glennon this offseason, but the Bears have expressed significant interest in the former UNC signal caller. He could be their long-term answer for the position and serve as the backup to Glennon as he develops.
Follow our Chicago Bears team page for all the latest Bears rumors or download the Chat Sports App!
Back to the Chicago Bears Newsfeed
Related Topics: Bears Draft Rumors, Bears News, NFL Draft News, NFL News, NFL Draft Rumors, Bears Draft News, 2017 NFL Draft