Michael Jordan is notoriously protective of his public image, and he makes media appearances just a handful of times each year.
It was fascinating, then, to see him take over the Charlotte Hornets' official Twitter account on Tuesday. Jordan is one of the few greats to completely avoid social media, but he showed he has a pretty good feel for it (selfies and all) here: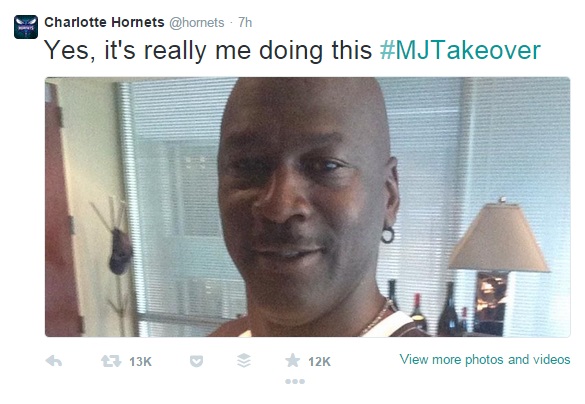 The highlight of the takeover, though, was when local PGA pro (and sometimes-Jordan golfing buddy) Keegan Bradley thought he found the perfect opening to send some trash talk Jordan's way. Rookie mistake.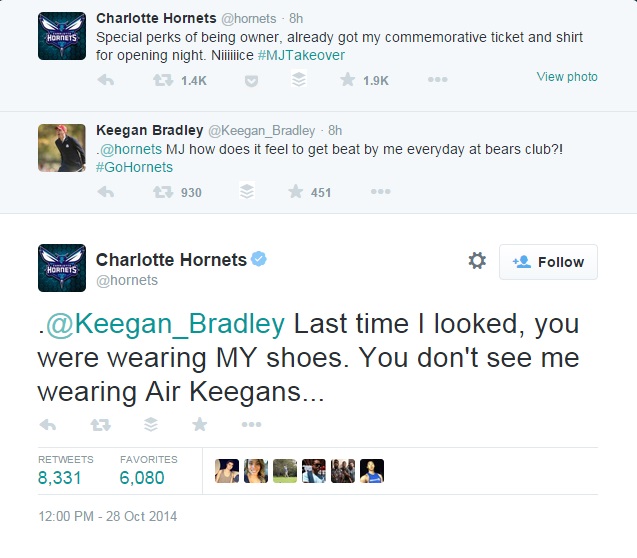 As pretty much anyone who played in the NBA between 1986 and 2000 can tell you...don't talk trash to Michael Jordan unless you're trying to get embarrassed in public.
Back to the Charlotte Hornets Newsfeed