The NFL Draft is a fickle process. It's not easy to separate first-round busts from late-round gems, but some teams have proven to be better at scouting than others. The Carolina Panthers are one of those teams that seem to have the process figured out. Here are their last 10 first-round picks, and where they are now:
2005 - Thomas Davis, LB, Georgia - Pick #14
Davis has been one of the staples of Carolina's defense since being drafted, though he had three seasons cut short due to him tearing the same ACL. He's recorded at least 100 tackles in each of the last four seasons, making his first Pro Bowl and make the All-Pro team for the first time this year. Davis also won the Walter Payton Man of the Year Award in 2014.
2006 - DeAngelo Williams, RB, Memphis - Pick #27
Williams spent the first nine years of his career with the Panthers, serving as their featured back every year until he joined the Pittsburgh Steelers this season. He made his only Pro Bowl in 2009 and was a second-team All-Pro while winning the Most Improved Player Award in 2008. Williams had somewhat of a career resurgence in Pittsburgh this year, leading the league in rushing touchdowns for the second time in his career.
2007 - Jon Beason, LB, Miami (FL) - Pick #25
Beason is another Panthers draft pick that is still in the league with another team. He joined the New York Giants in 2013 after seven successful years in Carolina, where he made the Pro Bowl three straight years (2008-10). Beason has only played in nine games over the past two seasons for the Giants.
2008 - Jonathan Stewart, RB, Oregon - Pick #13
The first of Carolina's two first-round picks in 2008, Stewart has served as Carolina's backup to Williams throughout most of his career. However, he broke out this year as the team's lead back, making the Pro Bowl and being named a first-team All-Pro.
2008 - Jeff Otah, OT, Pitt - Pick #19
Otah is easily the biggest bust on this list. He was considered to be the top tackle prospect in the draft, but was cut by the team after four seasons. He originally was traded to the New York Jets in 2012, but after failing a physical twice, he was returned to Carolina, who promply cut him. He hasn't been in the league since.
2011 - Cam Newton, QB, Auburn - Pick #1
After two years without a first-round pick, Carolina needed someone who could turn the franchise around. Safe to say things have worked out better than they could have imagined with Cam Newton.
Winning Rookie of the Year in 2011, Newton has since made three Pro Bowls and is widely expected to be named MVP this season. He also holds the NFL record for most rushing touchdowns by a quarterback in a season (14) and is tied with Steve Young as the all-time leader in rushing touchdowns by a quarterback as well as the most career games with both a passing and rushing touchdown.
2012 - Luke Kuechly, LB, Boston College - Pick #9
The Panthers hit another home run with Kuechly, who won NFC Defensive Rookie of the Year in 2012, then won NFC Defensive Player of the Year in 2013. He has been named to the Pro Bowl three times in his four seasons and is a three-time first-team All-Pro.
2013 - Star Lotulelei, DT, Utah - Pick #14
Lotulelei doesn't have the accolades of Newton and Kuechly, but he's still a vital part of this Super Bowl team. The anchor in the middle of Carolina's defensive line, Lotulelei has started 43 of 44 games in his career for Carolina.
2014 - Kelvin Benjamin, WR, Florida State - Pick #28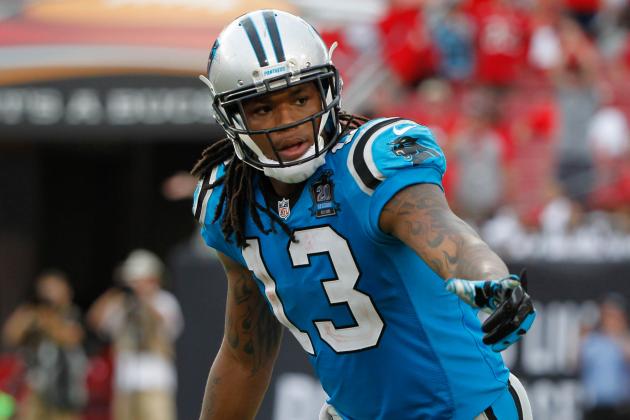 Benjamin took over as Carolina's No. 1 receiver last year and set franchise rookie records for receptions, receiving yards, and receiving touchdowns. However, he has missed all of this season with a torn ACL.
2015 - Shaq Thompson, LB, Washington - Pick #25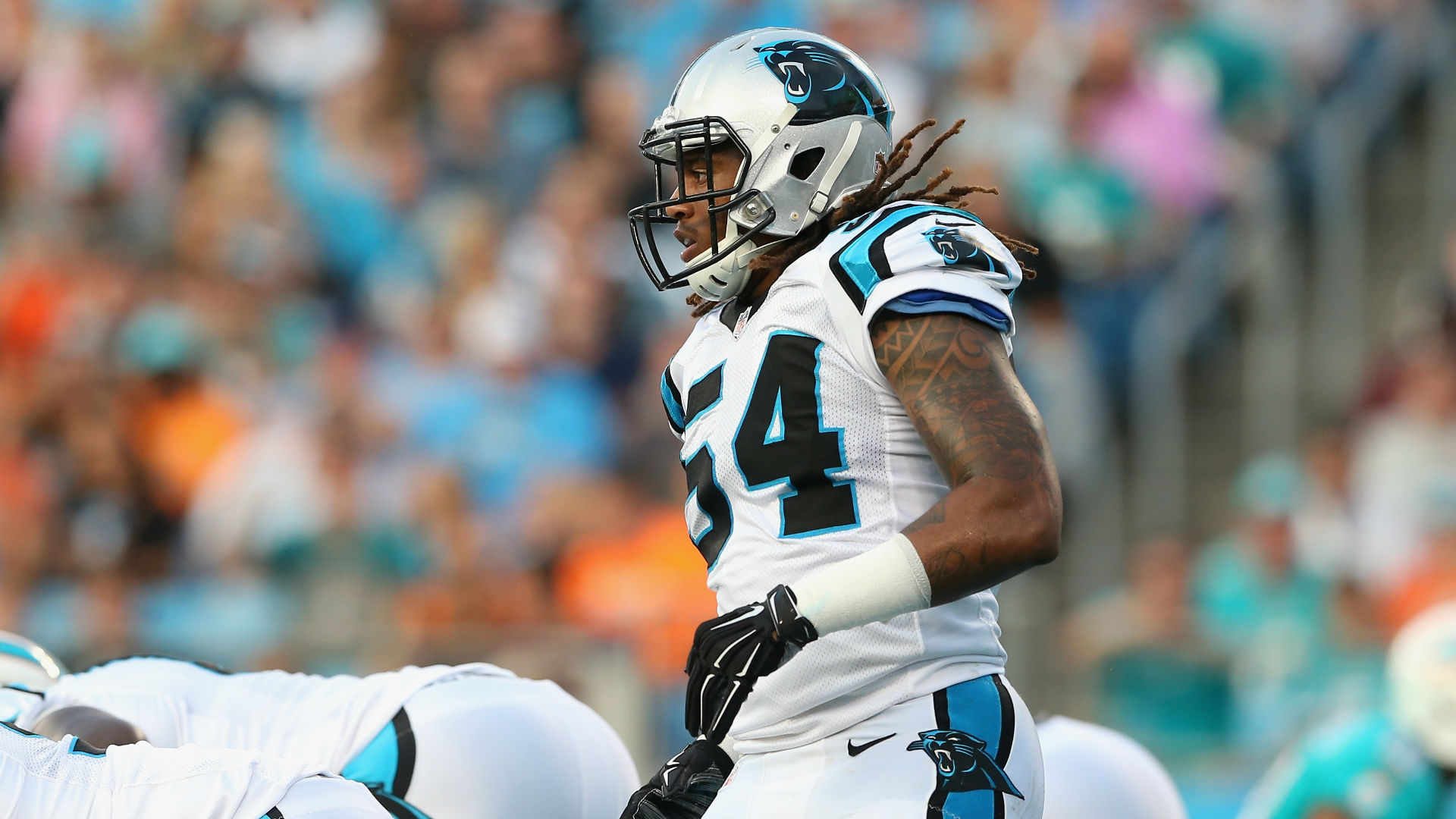 Thompson has become an excellent contributor to Carolina's defense in his rookie year, racking up 50 tackles in 13 games this season, along with six tackles in the playoffs. Still learning the linebacker position, Thompson has an incredibly bright future.
Back to the Carolina Panthers Newsfeed
Related Topics: Jonathan Stewart, Kelvin Benjamin, Shaq Thompson, Panthers News, Thomas Davis, DeAngelo Williams, Luke Kuechly, Jon Beason, Jeff Otah, Star Lotulelei, NFL News, Cam Newton