Rookie mini-camps are underway around the NFL, as the teams get their first look at their draft picks in an NFL uniform. The Carolina Panthers made the Super Bowl last season, and they'll be counting on a few rookies to play notable roles in their attempt to make it back. But what kind of impact will the Panthers' 2016 draft class have?
The short-term impact is based on what the rookies will do early in their careers. For the early round picks, that refers to their first year or two at most. For some of the later picks, that might mean the entirety of their first contract. The long-term impact is what the Panthers are hoping these players become, if they are actually able to make a long-term impact. Remember, plenty of draft picks simply don't last long in the NFL.
With all that out of the way, here's the impact each Panthers draft pick could have. 
DT Vernon Butler - Round 1, Pick No. 30
Short-Term Impact: Key Rotation Player
The Panthers already have Kawaan Short and Star Lotulelei at DT, so Butler will play a reserve role. But he's talented and will see the field. Butler didn't fill an immediate need for the Panthers, but the value was too good. 
Long-Term Impact: Starter
Short is a free agent after this year and Lotulelei is a free agent after the 2017 season. The Panthers might not be able to afford both, so Butler will take over as a starter at some point. He's simply too talented to not be a starter at some point in the near future. 
CB James Bradberry - Round 2, Pick No. 62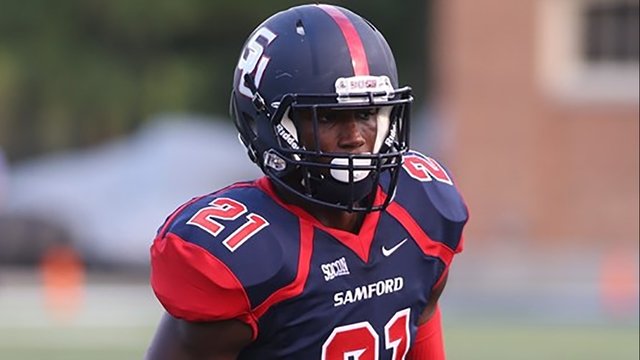 Short-Term Impact: Backup
The Panthers seemed higher than almost everyone else on Bradberry, and took him higher than almost everyone expected. He has talent, but is very raw and will need time to develop. He'll likely play sparingly this season, and looks like the team's No. 4 CB. However, there's a chance he could push Robert McClain for a starting job. 
Long-Term Impact: Starter
The Panthers spent a second rounder on Bradberry, so he better become a starter. He has the length the team likes and if he develops, he could be a solid player. However, he's likely more of a No. 2 CB than a No. 1. 
CB Daryl Worley - Round 3, Pick No. 77
Short-Term Impact: Backup
Much like Bradberry, the Panthers will likely limit Worley's playing time this year. He should help on special teams while he learns for a year or two. 
Long-Term Impact: Starter
I like Worley, but with Bene Benwikere and Bradberry on the roster, Worley will have to fight hard to land a starting CB spot. He has talent and was productive at West Virginia. It might take a few years, but Worley could become a decent No. 2 starter, or at worst a good backup. 
CB Zack Sanchez  - Round 5, Pick No. 141
Short-Term Impact: Backup
Sanchez certainly won't start this season and there's a chance the Panthers will try to sneak him on the practice squad. He was a good player for the Sooners, although he lacks the size the Panthers like in their CBs. He called himself the best playmaker in the draft, so he doesn't lack confidence. 
Long-Term Impact: Nickel Corner
Sanchez profiles as a nickel corner and will learn behind Brandon Boykin for the time being. Once Boykin leaves the Panthers, Sanchez could take over the nickel role. 
TE Beau Sandland - Round 7, Pick No. 252
Short-Term Impact: Backup
Sandland will learn behind Greg Olsen and Ed Dickson. However, he'll need to beat out Scott Simonson to make the active roster. He has a good chance of doing just that. 
Long-Term Impact: Backup
The Panthers hope Sandland can become a future starter at TE, but that might be asking too much. While the former Miami Hurricane has some ability, he might be better off as a No. 2 TE. 
Back to the Carolina Panthers Newsfeed
Related Topics: Zack Sanchez, Daryl Worley, James Bradberry, Beau Sandland, Panthers News, Vernon Butler, NFL Draft, 2016 NFL Draft