The Carolina Panthers had a disappointing 2016 campaign, and are now facing a crucial offseason to their future success.. The team's first priority is re-signing its own players, and Carolina has several key contributors they need to bring back next season - but also those they need to get rid of to help them move forward. Here are three players the Panthers should cut this offseason:
RB Jonathan Stewart
This will pain pretty much every Panthers fan out there, but it's very likely. Stewart counts for $8.25 million against the cap in 2016, and this front office has shown their willingness to part with long-term franchise players for salary purposes (i.e. Steve Smith, DeAngelo Williams). Plus, Stewart hasn't played a full 16 games since the 2011 season and will turn 30 next month. Look for Carolina to cut him and draft a running back (likely Leonard Fournette) with the No. 8 pick in the draft.
TE Ed Dickson
Dickson is the team's highest-paid backup on offense, and $2.7 million is a lot of money to pay a blocking tight end who doesn't start. The Panthers will likely be able to find a similar player for much, much cheaper in free agency or through the draft. 
K Graham Gano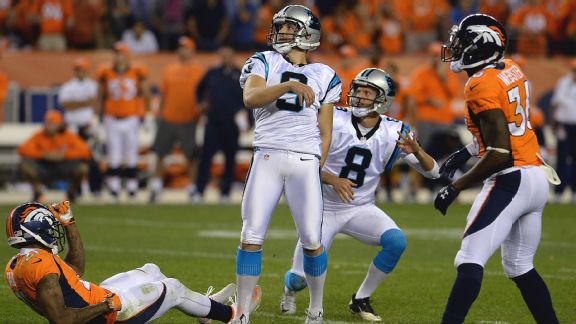 After a disappointing 2015 campaign, Gano had an even worse year in 2016, going just 26-34 on field goals longer than 30 yards - along with missing three extra points for the second consecutive seasons. Kickers tend to be a revolving door in the NFL, and it's time for the next one to run through Charlotte.
Follow our Carolina Panthers news page for all the latest Panthers news!
Back to the Carolina Panthers Newsfeed
Related Topics: Jonathan Stewart, Panthers News, NFL News