The Carolina Panthers are prepping for the NFL Scouting Combine this coming week, but they've still got one eye on some very tricky contract issues in house with just over two weeks until the beginning of the new league year on March 9th. With that in mind, here's our list of the 3 Toughest Contract Decisions For The Panthers This Offseason.
3. Cut or restructure deal with Charles Johnson?
Johnson has average 9.6 sacks per season over the first five years of his six-year, $96 million megadeal -- a very solid number, but not worth the third biggest cap hit among NFL defensive ends.
So, there's two course of action here -- cut Johnson and look for an impact defensive end in free agency, or work with Johnson on restructuring his deal while adding a year or two or job security. It's a rock and a hard place situation , and there's really no right answer right now until the two sides gauge the water under the bridge.
2. Cut Jonathan Stewart?
This will pain pretty much every Panthers fan out there, but ESPN's David Newton floated this idea as a way to save cap room for long-term deals for Josh Norman and Kawann Short. Stewart counts for $9.55 million against the cap in 2016, and this front office has shown their willingness to part with long-term franchise players for salary purposes (i.e. Steve Smith, DeAngelo Williams). 
Stewart has struggled to stay healthy over the past four seasons and will be 30 this time next March. Still -- we don't think it'd be worth the justified backlash from loyal Panthers fans, financial relief or not.
1. How to proceed step-by-step with Josh Norman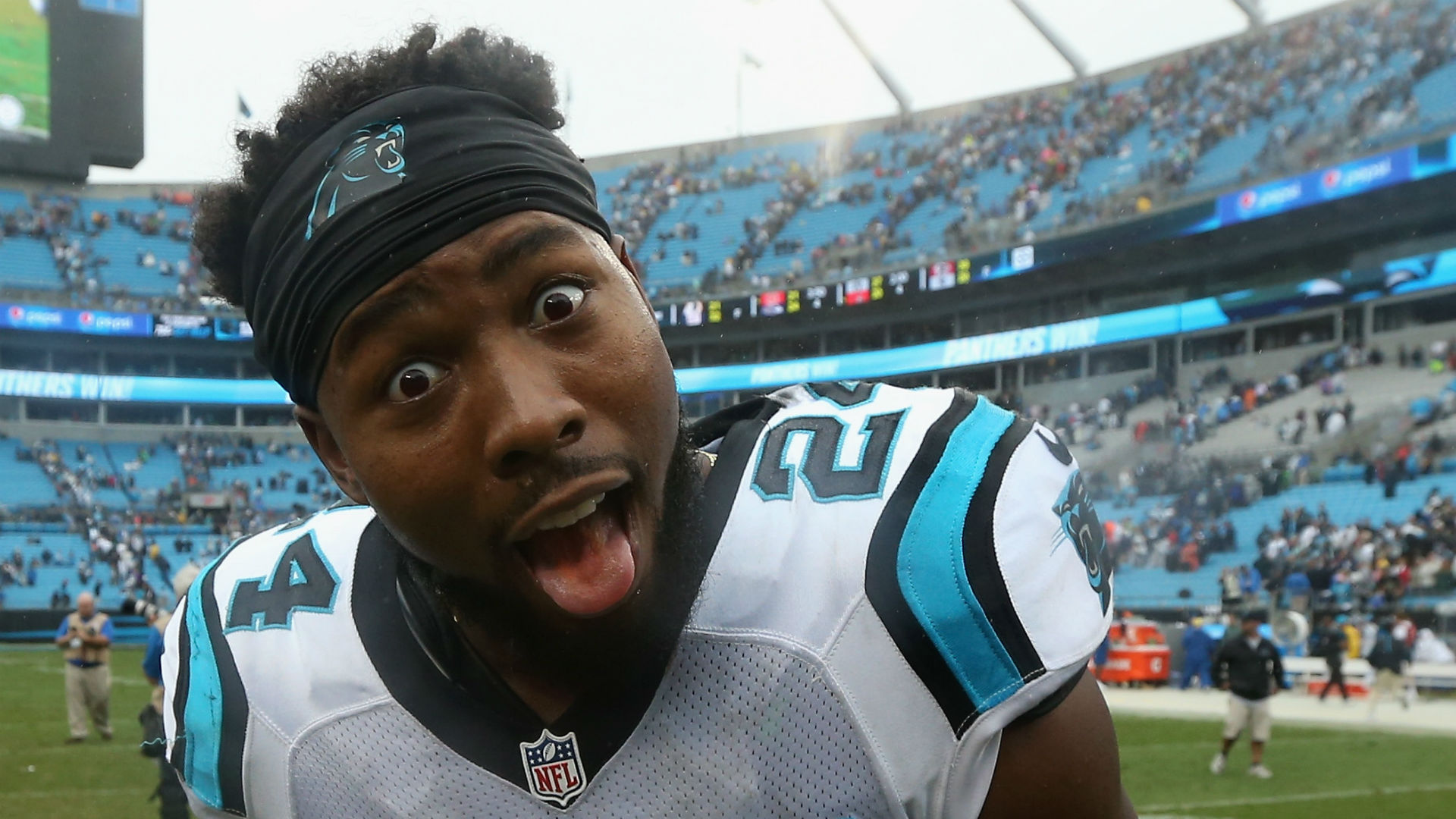 It seems preordained that the Panthers will slap the franchise tag on their star cornerback, locking him up for around $14 million for the 2016 season. That's a good deal for a legit #1 shutdown DB, but the question here is how long they let long-term contract negotiations linger...
We're banking on a franchise tag and a deal shortly after, handing Norman some frontloaded guaranteed money and keeping him in tow until the turn of the decade.
Back to the Carolina Panthers Newsfeed
Related Topics: Jonathan Stewart, Panthers News, Panthers Rumors, Charles Johnson, Josh Norman