The 2016 NFL Draft is complete, but the Carolina Panthers haven't addressed all of their needs yet. Sure, they filled most of their needs and added depth in the draft, but theywere unable to touch on all the areas they wanted to upgrade going into the next season.. So what is the biggest team need for the Panthers? We have the answer to that question below, and throw out a few potential players the team could add to help fix that need. 
Biggest Need:
Wide Receiver
Getting Kelvin Benjamin back will be a big help after he missed all of last year with a torn ACL, but they have a very poor receiver core outside of that. Ted Ginn Jr. has speed to stretch the defense and Corey Brown is a solid slot guy. However, neither is capable of being a reliable second receiver. They got by last year thanks to Cam Newton's greatness, but if they want to get back to the Super Bowl, they need an upgrade. Without another receiver, this offense could take a step back.
Who Carolina Could Add:
Anquan Boldin
Boldin is looking to join a Super Bowl contender, and the Panthers certainly a contender. Even though he's in the twilight of his career at 35 years old, he's still an above average possession receiver who brings a strength and toughness that would fit right in with Carolina. Plus, he'd be an excellent mentor for Benjamin.
Roddy White
Like Boldin, White could be a solid addition while also providing veteran leadership for Benjamin and Devin Funchess. He may not be able to stretch the field deep anymore, but White should be a reliable threat in the middle of the field, something the team lacked outside of Greg Olsen last season. Joining Carolina would give him a chance to chase a Super Bowl title, while facing the Falcons twice a year.
Andre Johnson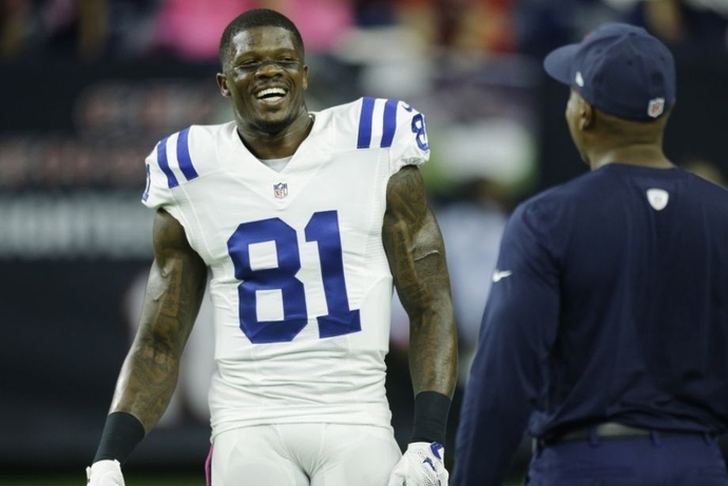 Johnson left Houston to win a championship before he retires, and Carolina would give him a great chance at doing that while still having a significant role in the offense. He's not the player he once was, but he's still a big, veteran receiver who knows how to move the chains.
Preseason Cut
There will be a few quality players that don't end up making team's 53-man rosters. Perhaps it will be a veteran that is cut in favor of a rookie. Maybe it's a young player with raw talent that a team tries to sneak onto the practice squad. Either way, if the Panthers don't add anyone before the start of the preseason, expect them to monitor the waiver wire closely. 
Back to the Carolina Panthers Newsfeed
Related Topics: Kelvin Benjamin, Andre Johnson, Panthers News, NFL News, Roddy White, Anquan Boldin, NFL Draft, 2016 NFL Draft