The Carolina Panthers may have lost in the Super Bowl, but they're still one of the favorites to win the championship in 2016. The team's first priority this offseason is re-signing its own players, but they're also looking to the draft to help upgrade some weakness to help them stay at the top of the NFC next year. Here are three players they should target in the first round of the draft:
DE Kevin Dodd
The Panthers are looking to find a replacement for Charles Johnson to play oppostie of Kony Ealy, and Dodd has a great chance to be that guy. He finished second in the country with 23.5 tackles for loss last season and has 12 sacks, showcasing his ability to get into the backfield. Dodd needs to work on his consistency, but the talent and ability is there for him to develop into a gamechanger.
S Vonn Bell
Cutting Roman Harper leaves Carolina looking for safety help, and Bell could be the guy to hold up the back end of their defense for the foreseeable future. He never missed a game at Ohio State and picked up nine career interceptions, showing excellent instincts to go with his raw physical talent. Bell is the rare rookie who can make a major impact right away in the NFL, and the Panthers will certainly welcome that.
WR Josh Doctson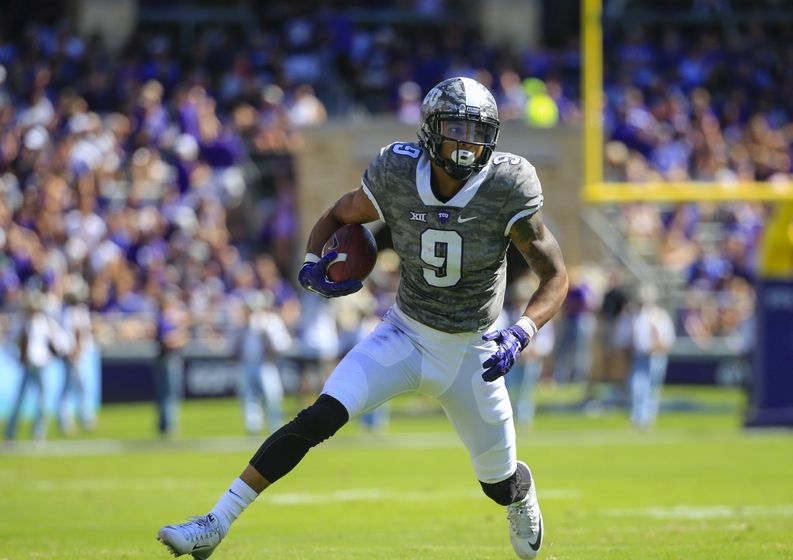 Carolina really needs to upgrade their receiving core, and Doctson is someone who can step in and contribute immediately. He tore up the field at TCU, racking up 1,327 yards and 14 touchdowns on 79 catches in 10 games. He has excellent size at 6'3" and 195 lbs, making him an excellent red zone threat, and he also has elite route-running skills. Doctson isn't the fastest or the quickest guy in the draft, but he'll catch anything you throw at him.
Back to the Carolina Panthers Newsfeed
Related Topics: Kevin Dodd, Vonn Bell, Panthers News, Josh Doctson, NFL News