The Carolina Panthers benefitted from a strong rookie class to return to the playoffs this past season, and with the No. 24 pick in the 2018 draft, this team is looking to add another impact player that can make a major contribution next season. Here are three players the Panthers should target with that pick:
1) Courtland Sutton, WR, SMU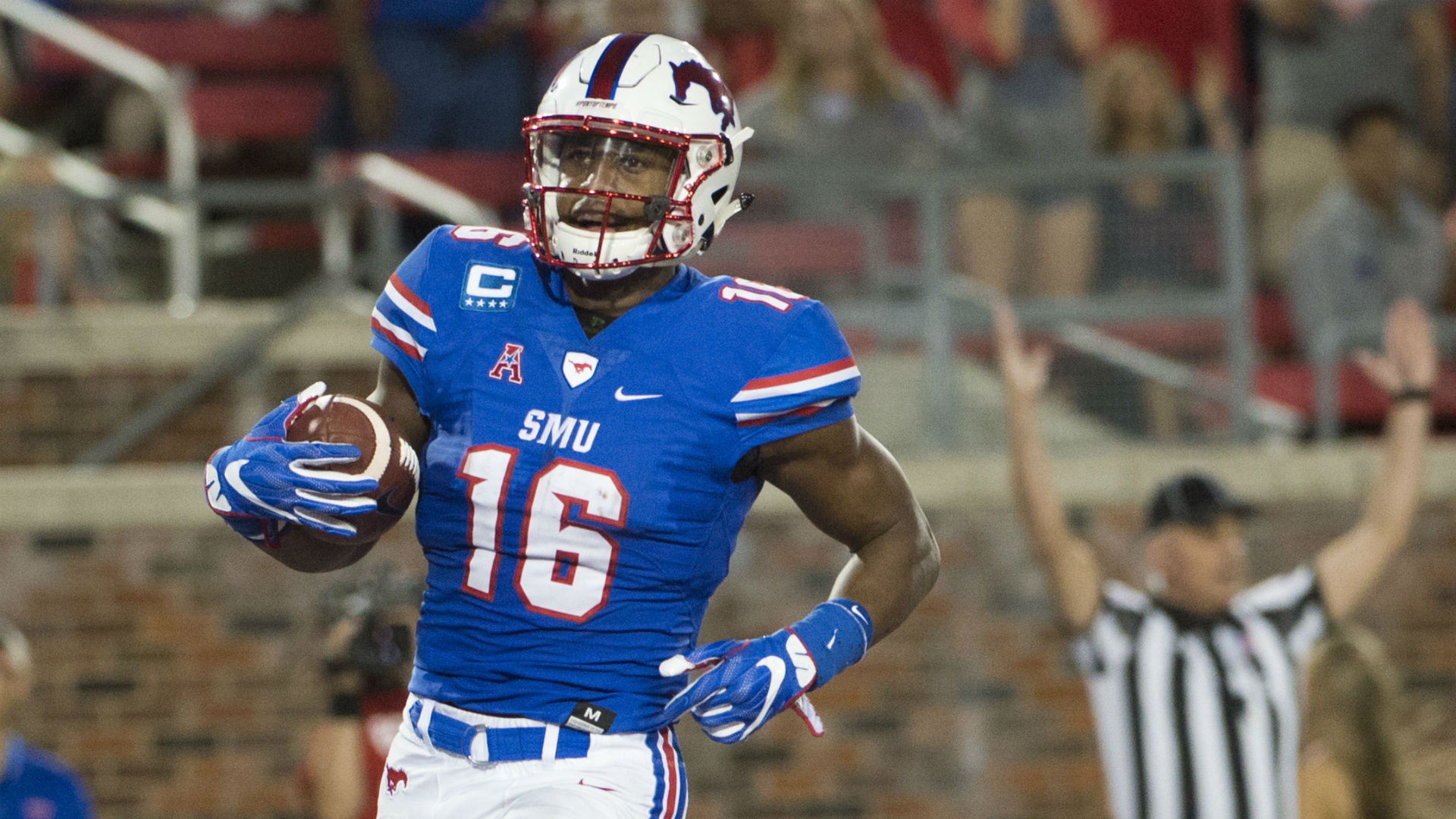 Had Sutton declared for the NFL Draft last season, he likely would have been a Day 2 pick. Instead, he came back to school and is now considered a first-round pick. Size (6-foot-4, 216 lbs.), speed, and production (48 catches, 752 yards, nine touchdowns) are all there for Sutton, but the questions with him come from playing against Group of 5 competition. Carolina needs to find a starting-caliber wide receiver to replace Kelvin Benjamin and Sutton provides the best bet to be that at the end of the first round.
2) Carlton Davis, CB, Auburn
The secondary has been the biggest weakness of Carolina's defense each of the last two years, and while James Bradberry continues to look like a solid corner (despite taking a step back this year), they need upgrades pretty much everywhere else. Enter Davis, who is a starting-caliber cornerback who figures to be available late in the first round.
Want to watch the #1 NFL show on Facebook Live? LIKE NFL by Chat Sports on Facebook to be notified when the NFL Daily goes live at 6 p.m. ET every day!
3) Orlando Brown, OT, Oklahoma
Carolina's offensive line needs to get better and they may look to upgrade that unit in the first round. Brown is a big boy, standing 6-foot-8 and weighing 360 pounds. That says "right tackle," but he's actually very good in pass protection. He'll get a shot at left tackle and if he convinces teams he has the ability to handle speed, he might not make it to the Panthers.
Stick with us in the Chat Sports app or follow NFL by Chat Sports on Facebook to be the 1st to know every breaking story and all the rumors on the NFL!
Back to the Carolina Panthers Newsfeed
Related Topics: Panthers News, 2018 NFL Draft, NFL News