The Carolina Panthers may have lost in the Super Bowl, but they're still one of the favorites to win the championship in 2016. The team's first priority this offseason is re-signing its own players, and Carolina has several key contributors they need to bring back next season - but also those they need to get rid of to help them move forward. Here are three players the Panthers should cut this offseason:
DE Charles Johnson
Johnson was one of the biggest stars on this team when he recorded 44 sacks from 2010-2013, but he has seed his production dimish greatly of late. He only recorded one sack this past year, he's 30, and under contract for over $15 million next year. Carolina could cut him and still bring in one of the best defensive ends on the free agency market for a fraction of the cost.
RB Jonathan Stewart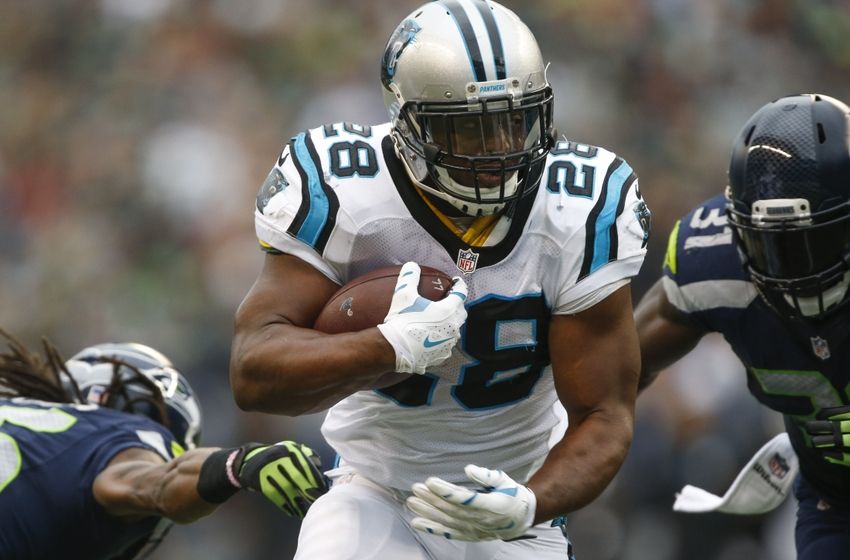 This will pain pretty much every Panthers fan out there, but ESPN's David Newton floated this idea as a way to save cap room for long-term deals for Josh Norman and Kawann Short. Stewart counts for $9.55 million against the cap in 2016, and this front office has shown their willingness to part with long-term franchise players for salary purposes (i.e. Steve Smith, DeAngelo Williams). Plus, Stewart hasn't played a full 16 games since the 2011 season and will turn 29 next month. Cutting him would undoubtedly anger the fan base, but it's something the Panthers are definitely considering.
DE Jared Allen
Carolina surprisingly brought in Allen for their Super Bowl run this year, but he's not the answer at the position. Allen is only a situational player at this point in his career, and he had very limited success in 2015, recording just two sacks. Add in the fact that he's under contract for $8 million next year, and the Panthers will likely decide to cut him - if the 33-year-old doesn't retire.
Back to the Carolina Panthers Newsfeed
Related Topics: Jonathan Stewart, Panthers News, Charles Johnson, Jared Allen, NFL News