Each year, several veterans end up getting cut or traded by their teams before the start of the regular season, and that will be the case again this season for Buffalo Bills. They are expected to take a leap forward and make the playoffs, and could pick youth over experience at a few spots on the roster.
There are a few veterans who might end up not being on the Bills' roster at the start of the season. That could come via a trade, or more likely, a release. With that in mind, here are three veterans who are on the bubble to make the team.
QB E.J. Manuel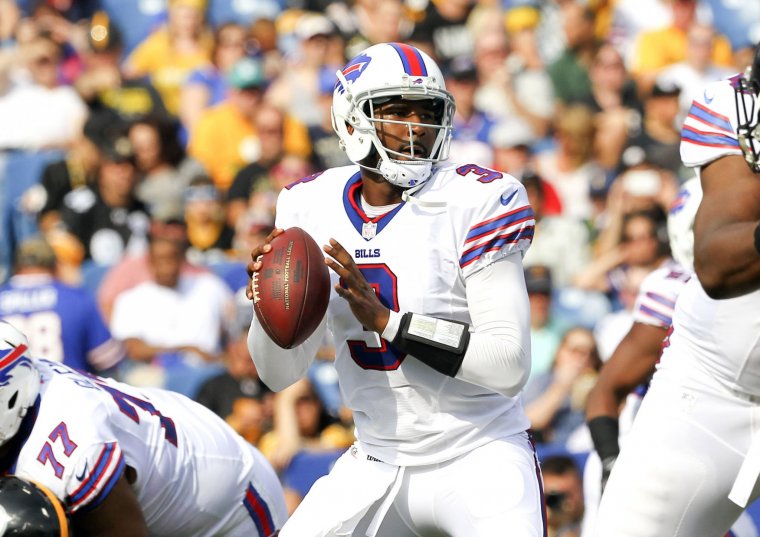 It's time that Buffalo parts ways with their former first round pick. Manuel has been a disaster with the Bills, and is now struggling to prove he can be a capable backup in this league. The team drafted Cardale Jones in the fourth round, and he certainly has a lot more upside than Manuel does. Though he figures to be a few years away from playing, if he can quickly grasp the playbook, Manuel will become expendable.
K Dan Carpenter
Kickers seem to rotate around the NFL more than coaches do, and Carpenter's time in Buffalo may be up after missing six extra points last season. The Bills restructured his contract this offseason so that he has to make the final 53-man roster in order to get paid this season. Buffalo also brought in undrafted rookie Marshall Morgan to compete for the job with him and kickoff specialist Jordan Gay. It seems that the Bills are hoping one of the them will take the job from Carpenter.
WR Marquise Goodwin
Goodwin is a speedster in every sense of the word and is on the U.S. Olympic team, which could make him expendable for the Bills since he won't be around for offseason workouts. He still also has a ways to go as a receiver, and after catching just three passes in the last two years combined, he isn't likely to stick around.
Back to the Buffalo Bills Newsfeed
Related Topics: E.J. Manuel, NFL News, Dan Carpenter, Bills News, Marquise Goodwin