*UPDATED 1/9/2015*
Buffalo Bills head coach Doug Marrone officially opted out of his contract with the team after just two years on the job. With Marrone now free to pursue other opportunities, the Bills now find themselves gearing up for another coaching search. Who are the favorites to take over on the sidelines in Buffalo? Here are our Top 5 Candidates To Replace Doug Marrone:
5) Pep Hamilton, Indianapolis Colts Offensive Coordinator
Hamilton followed Andrew Luck from Stanford to Indianapolis, and he's led outstanding offenses at each stop along the way. He's going to be a hot candidate for every opening across the league, and Buffalo is trying to get a jump on their competition by already asking for permission to talk to him, even though his Colts play a Wild Card game on Sunday. The Bills are hoping he can help identify and develop a franchise quarterback, similar to what he did with Luck.
*1/7 Update* Hamilton and the Bills still haven't set up an interview because of the Colts still being in the playoffs, but there's still a lot of mutual interest on both sides. If Indianapolis loses to Denver, expect Buffalo to get the ball rolling quickly with Hamilton.
*1/9 Update* Nothing major to report, since Indy still hasn't played the Broncos...but it sounds like the Bills were one of two teams to officially reach out to Hamilton, along with the Oakland Raiders. He moves back a few spots, though, because many of the analysts we've talked to think he isn't quite ready to make the step up to a head coaching job yet.
4) Josh McDaniels, Offensive Coordinator, New England Patriots

McDaniels has rebuilt his reputation while leading the Patriots' offense for the past three seasons after a less-than-successful head coaching debut in Denver. He doesn't have any connection to the Bills, but he does have a strong desire to be an NFL head coach again. Buffalo has a talented young roster already assembled, and that would be very appealing to McDaniels.
*1/9 Update* McDaniels hasn't scheduled an interview with the Bills yet, though that's only a matter of time, from what we've heard. At first, it was unclear just how serious the Bills were about him, but both media and NFL front-office folks have mentioned him frequently as a target over the last few days.
3) Dan Quinn, Seattle Seahawks Defensive Coordinator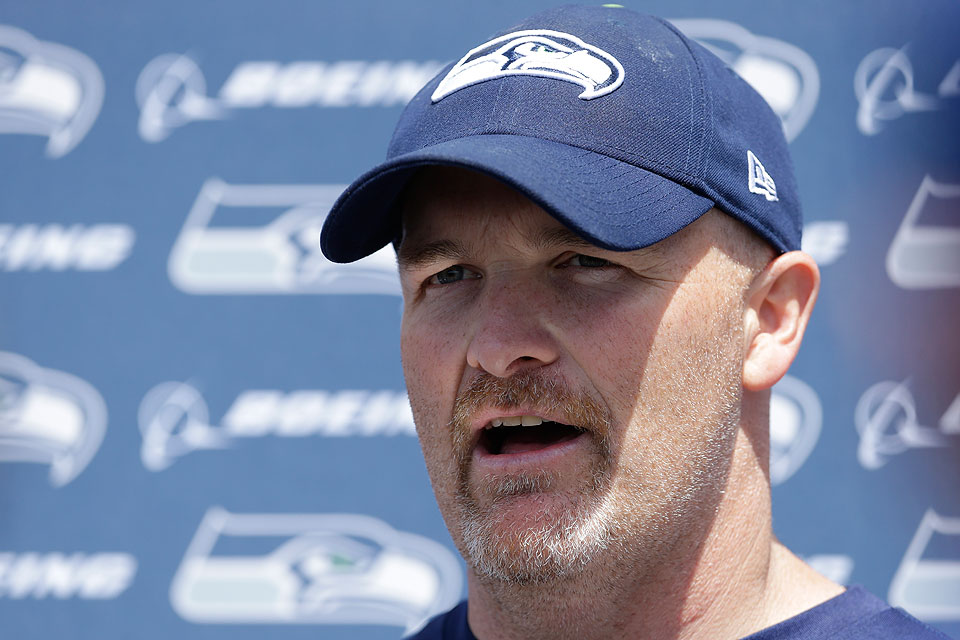 Quinn is in charge of one of the league's most dominant defensive units, and he's reportedly looking to take the next step up. He's helped develop Seattle's defensive stars and his gameplans have confused the best quarterbacks in the league – a must-have when facing Tom Brady twice a year. Buffalo is set to interview Quinn Saturday night.
*1/9 Update* Quinn interviewed with the Bills this past Saturday, and has also interviewed with the 49ers, Bears, and Jets. Now that his team's bye week break is over, he won't be able to interview with anyone else until their season ends.
2) Mike Shanahan, former NFL Head Coach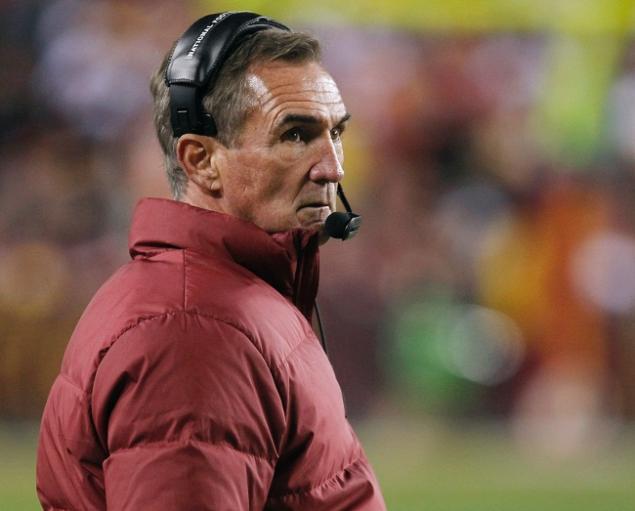 Shanahan is interested in returning to coaching, and is only two years removed from leading the Washington Redskins to the playoffs (which seems like a real feat nowadays), but he'll want to have some front office input as well. If the Bills are willing to give him that, Shanahan is a proven commodity who would command attention from everyone in the locker room. Buffalo has set up an interview with Shanahan, which is set for this weekend.
*1/7 Update* Shanahan interviewed with the Bills this past Sunday, and is a candidate for seemingly every opening across the league. While Buffalo hasn't said that Shanahan is the frontrunner, they like that he would bring his son, Kyle, with him as his offensive coordinator. 
1) Darrell Bevell, Seattle Seahawks offensive coordinator
Buffalo's offense need a someone who can get them out of their season-long malaise. Bevell has turned down NFL head coaching jobs before to stay in the Pacific Northwest, but he's expected to make the jump this offseason if the right opportunity presents itself. Buffalo has been a messy operation on that side of the ball this year, but the right directive and influx of energy could have this team playoff-bound next season – and Bevell could be the man to take them there.
*1/7 Update* Bevell was the first person the Bills interviewed, and still seems to be the favorite of Buffalo's front office. Like Quinn, he won't be available for any more interviews until Seattle's playoff run ends.
OTHER NAMES TO WATCH:
Hue Jackson, Cincinnati Bengals Offensive Coordinator
Adam Gase, Denver Broncos Offensive Coordinator
Follow our Buffalo Bills page for all of the latest Bills News!
Back to the Buffalo Bills Newsfeed