The Buffalo Bills hold the No. 10 pick in the NFL Draft after a disappointing 2016 campaign, and this team is looking to add an impact player that can make a major contribution next season. Here are three players the Bills should target in the first round of the draft:
1) Deshaun Watson, QB, Clemson
It seems like the Bills are going to move on from Tyrod Taylor. And with Cardale Jones (who is not ready and might not be the answer anyway) as the only guy on the roster (they won't bring E.J. Manuel back, either), the Bills will need a new QB. If the Bills don't add someone in free agency, they might be forced to draft one early. Watson played great against Alabama, but that doesn't eliminate the worries over his accuracy, play under pressure and turnovers.
2) Malik Hooker, S, OSU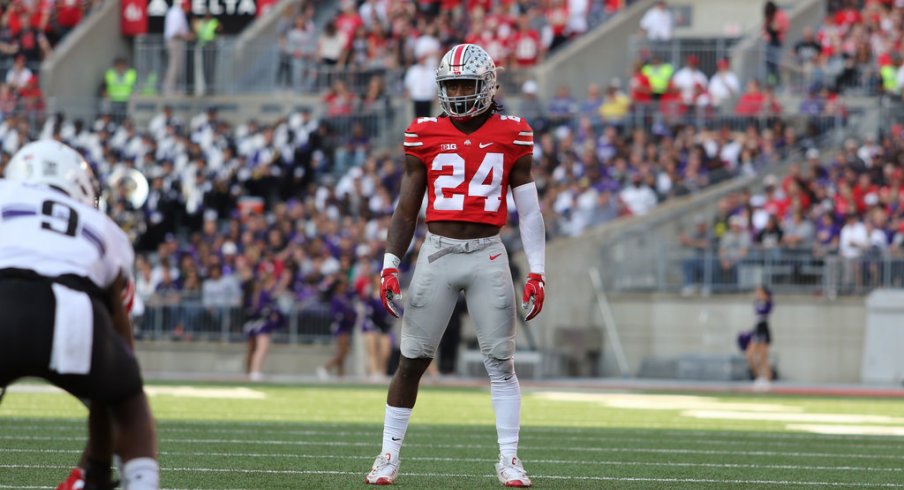 Buffalo is looking for more stability in the secondary and at the safety position with Aaron Williams not being able to stay healthy, and Hooker is a young, high-upside player who is already playing at a high level. He can start immediately and could develop into one of the best safeties in the league.
3) Corey Davis, WR, Western Michigan
Buffalo wants to add a No. 2 receiver next to Sammy Watkins, and since Clemson's Mike Williams is expected to be off the board, Davis is the clear next-best option. He's a big, physical receiver who could develop into a No. 1 guy as well, which may be needed given Watkins' injury history.
Follow our Buffalo Bills news page for all the latest Bills news!
Back to the Buffalo Bills Newsfeed
Related Topics: 2017 NFL Draft, NFL Draft News, Bills News, NFL News