Boston is a great sports town. The Red Sox, Bruins and Celtics have some of the best histories in their respective sports. We'll also go ahead and include the New England Patriots, even though they aren't technically in Boston. There are hundreds of great moments in Boston sports history, but we've narrowed it down. There are many deserving moments that just missed out, but here are the five best moments in Boston sports history. 
5. The Dive
Bobby Orr is one of the greatest hockey players in history. And his goal to win the Stanley Cup for Boston in 1970 is one of the greatest plays in hockey history. Part of that is because of the photo above. It's just perfectly timed. There's video of the goal too, but photo captures the essence of the play. 
4. 1968 NBA Title
Red Auerbach was one of the greatest basketball minds ever. The Celtics have him to thank for winning 10 NBA titles in 12 seasons. It's a feat that will never be duplicated again in the NBA. I'm cheating a bit here, but this moment is a stand-in for all the great ones during Auerbach's time in Boston. 
3. Hail Flutie 
Doug Flutie played for Boston College. That always seems to be forgotten among sports fans that aren't from Boston. It's one of the greatest plays in college football history and simply has to be included in the greatest Boston sports moments. 
2. Super Bowl XXXVI
It's Tom Brady's 'I can't believe it' expression. It was New England's first Super Bowl, a 20-17 win over the St. Louis Rams. It was the win that started the Patriots dynasty. Of all the great Patriots moments in recent years, this is still the greatest. 
1. 2004 ALCS & World Series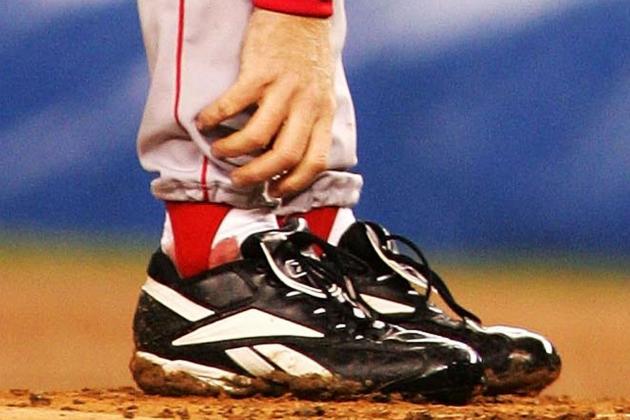 A top 10 list could be written about the greatest moments just from this magical playoff run, so I'm cheating a bit by merging it into one. The Red Sox were down 3-0 in the ALCS, but came back and defeated the hated New York Yankees. The series was full of incredible moments. Curt Schilling's bloody sock. Johnny Damon's Grand Slam in Game 7. Dave Roberts stealing second in Game 4. The list goes on and on. After Boston won the ALCS, the World Series was just a formality. That moment still felt great for Boston players and fans everywhere. It's why it's the miracle playoff run is the best moment in Boston sports history. 
Back to the Boston Red Sox Newsfeed
Related Topics: New England Patriots, Boston Red Sox, Best Moments, Boston College, Boston Sports History, Boston Bruins