We're still a couple months away from the 2015 MLB trade deadline, but that doesn't mean we can't look into our crystal ball for potential trade fits for the Boston Red Sox. Here's 3 Players The Boston Red Sox Could Trade For Before The Deadline.
We're just as confused as everyone else about Phillies GM Ruben Amaro's hardline stance on Hamels. Amaro is seeking the equivalent of most of a franchise's vital organs (prospects, MLB-caliber talent, draft picks) to give up three more years of control over Hamels plus an option year at a relatively robust maximum of $87.5 million. The Red Sox are one team that's been linked to Hamels for months now, and we wouldn't be surprised if talks heat up sometime in June.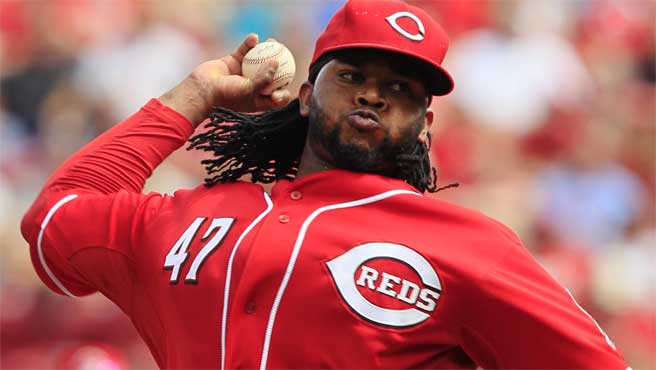 His teammate Mike Leake will likely follow him out of town, but we're convinced that Johnny Cueto will be a high-return rental for a contending team willing to mortgage their future for the present. Cueto's making a criminally low $10 million this year for his current 3.03 ERA and miniscule 0.96 WHIP. The Red Sox could easily justify the rental if they catch fire in the next month or so, and they'd likely have the inside track to lock the fireballer up through the decade.
The Mets have a surplus of starting pitching at their disposal for which the Red Sox could be a prime suitor. While Gee is not the ace that most Red Sox fans are clamoring for, the Red Sox still may be willing to sacrifice a mid-level prospect or two to add some veteran stability to the middle of the rotation. Also, the Mets would likely rather do business with the Red Sox that another potential suitor, the Yankees.
Follow our Boston Red Sox team page for the latest Red Sox news!
Back to the Boston Red Sox Newsfeed