The Big Ten Conference is undergoing an undeniable renaissance as of late, with a wide selection of the best talent in all of college football upping to quality of in-conference games and helping the Big Ten rival (and perhaps surpass) the SEC as THE must-watch conference in the game. Here are the five players that have really shown themselves to be the cream of the crop in the conference through the first half of the season:
5) LB T.J. Watt, Wisconsin Badgers
Wisconsin's defense has carried the Badgers to them being one of the best teams in the country this year, and Watt is that unit's leader and best player. He has 39 tackles in seven games, including a stellar seven sacks.
4) CB Jourdan Lewis, Michigan Wolverines
The best cover corner in the conference missed the first three games of the season, but has immediately reasserted himself as one of the best players in the conference. He may only have one interception on the year, but that's because teams rarely throw his way - and that pick was one of the plays of the year:
3) QB Tommy Armstrong Jr., Nebraska Cornhuskers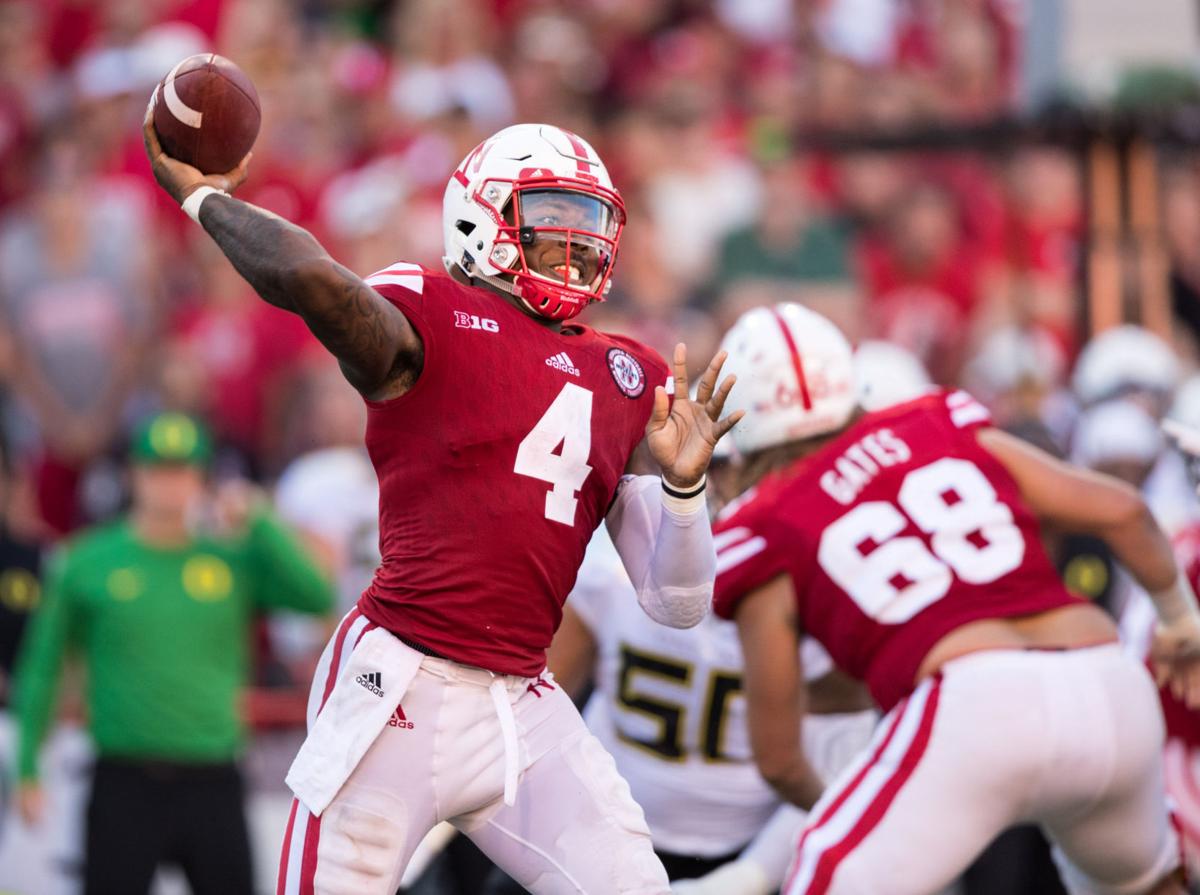 Looking for a reason why the Huskers are undefeated and ranked No. 7 in the country? We then will point you in the direction of Armstrong, who has been dynamite this season, passing for 1,611 yards and 11 touchdowns while rushing for 308 yards and six more touchdowns. He is also being more efficient, posting career highs in completion percentage and quarterback rating.
2) QB J.T. Barrett, Ohio State Buckeyes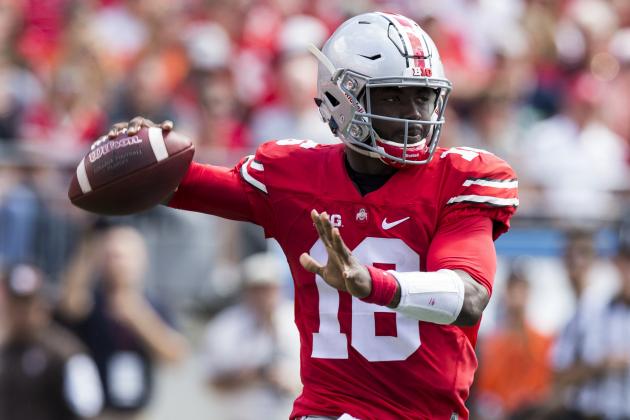 Barrett's Heisman case was on full display against Wisconsin, but came crashing down against Penn State. That loss wasn't really his fault (special teams and blocking get the blame first), but it does put a major dent in his Heisman hopes. However, Barrett has still proven to be one of the best players in the conference. His overall numbers aren't overly impressive (1,452 pass yards, 17 TDs, four INTs along with 460 yards and six more scores on the ground), but his leadership counts for a lot. 
1) ATH Jabrill Peppers, Michigan Wolverines
Peppers is one of the best athletes in college football. He's listed as a linebacker, but can play defensive back, return specialist and even offensive playmaker. He was impressive against Rutgers, posting two rushing touchdowns while playing Wildcat QB and had a great punt return called back. He was great against Colorado, recording 9 tackles, a sack, 3 tackles for loss, a punt return TD and 204 all-purpose yards. Jim Harbaugh has said Peppers should win the Heisman and while that may be a stretch, he has clearly proven himself to be the best player in the conference.
Back to the Big Ten Newsfeed
Related Topics: Michigan Wolverines Football, Jabrill Peppers, NCAA Football, Big Ten Football