The Big Ten's top programs are some of the best in the country and recruiting has played a major role in that. The top teams have done an impressive job of bringing in talent and some of those players are asked to make an impact in their freshman seasons. While it's not easy making an impact early in a college career, there are a few Big Ten players who could do just that in 2017. 
Freshmen only make an impact if they are talented enough and if there is a need at their position. So while Ohio State, Michigan and others brought in a bunch talented players, they aren't all going to see the field regularly in their freshman season. Those players can and will end up making an impact during their college career, but it might not happen in their first season. And of course, there are always a few players who come out of nowhere (like Michigan RB Chris Evans). With all that in mind, here are 8 Big Ten Freshmen Who Could Make An Impact In 2017:  
Ohio State OG Wyatt Davis
There's a decent chance that Davis doesn't actually start this year for the Buckeyes. Urban Meyer would prefer not to start another true freshman at guard like he did last year, so Davis will need to beat out the likes of Demetrius Knox, Matthew Burrell and Malcolm Pridgeon. But he was a five-star, No. 24 overall recruit and top guard in the nation for a reason and he could end up winning the job. At the very least, it shouldn't be long before he's starting up front for the Buckeyes. 
NEXT READ: Chat Sports ranks the top 25 college football players of the 21st century 
Iowa DE A.J. Epenesa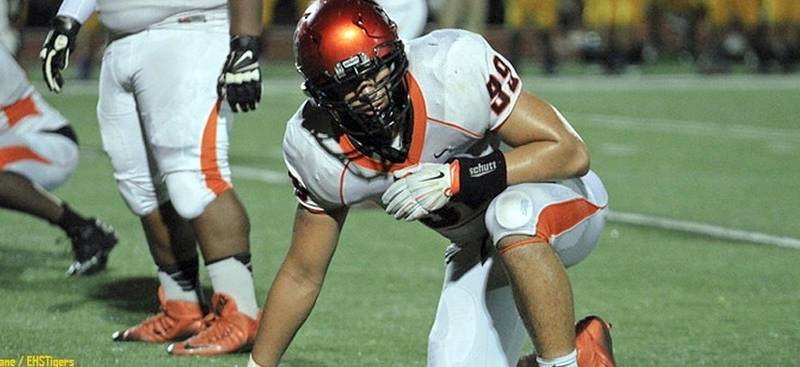 The Hawkeyes don't typically land top-tier recruits like Ohio State and Michigan. But they got one this year in Epenesa, a five-star player. The No. 29 overall recruit will have high expectations entering Iowa, since he's one of the biggest recruits the team has landed. He might not start right away, but the Hawkeyes would like to at least see him as a situational pass rusher. 
Nebraska WR Tyjon Lindsey
Head coach Mike Riley has already said he wants Lindsey involved this year, but the question is how much. Stanley Morgan Jr. (who was arrested this offseason), De'Mornay Pierson-El and Bryan Reimers are back, but Brandon Reilly, Alonzo Moore and Jordan Westerkamp are gone. Plus, the three returners only accounted for 58 catches, 782 yards and four TDs. That leaves an opening for Lindsey, the No. 50 overall player in this class. He's a dynamic player, who should at least factor in on returns and special packages. Keep an eye on fellow freshman Jaevon McQuitty here as well. 
NEXT READ: Chat Sports ranks the top 25 college football players of the 21st century 
Michigan WR Donovan Peoples-Jones (Or Tarik Black)
Michigan is overhauling its WR corps this year, giving an opportunity for true freshman Donovan Peoples-Jones to make an instant impact. The Wolverines' top recruit last year, Peoples-Jones was a five-star player and the No. 12 overall. He isn't guaranteed a starting spot and will need to earn his playing time with the likes of Kekoa Crawford, Eddie McDoom and fellow freshman Tarik Black (who is good enough to make this list as well) on the roster. But Peoples-Jones was the most coveted offensive recruit on this list, so it's natural he makes the cut. We've included Black as well, although it is cheating to group them together. Black, the No. 122 overall recruit, actually outplayed Peoples-Jones in the spring game and has drawn rave reviews. One, or both, of those two should get plenty of action this year. 
Connect With Chat Sports:
Chat Sports CEO James Yoder discusses the future of sports media and video on Sporttechie AMA
Phinsider covers Chat Sports mock draft on Facebook Live
Fox Sports covers Chat Sports mock draft on Facebook Live
VIDEO: Cavs CEO Len Komoroski talks to Chat Sports' James Yoder
Ohio State CB Jeffrey Okudah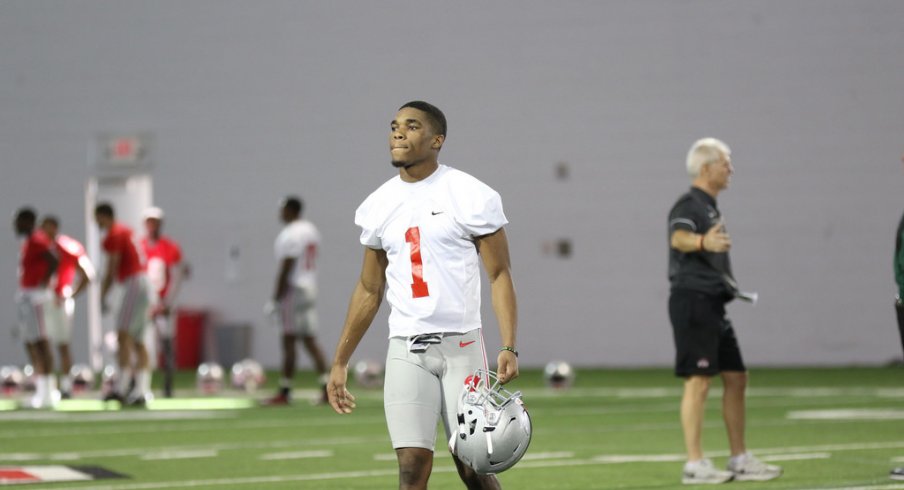 Okudah is one of several Buckeyes defenders that could have made the list. But as the Buckeyes' top recruit at No. 7 overall, Okudah beat out DE Chase Young (No. 8), LB Baron Browning (No. 11) and CB Shaun Wade (17). Okudah gets the nod because of his rank and because he plays a position of greater need. Young is talented, but the Buckeyes are plenty deep already at DE. So with the Buckeyes replacing CBs Gareon Conley and Marshon Lattimore (plus FS Malik Hooker), they might be forced to give Okudah snaps in at least sub packages. Don't be surprised if Okudah ends up starting at some point next year. 
Penn State DE Shane Simmons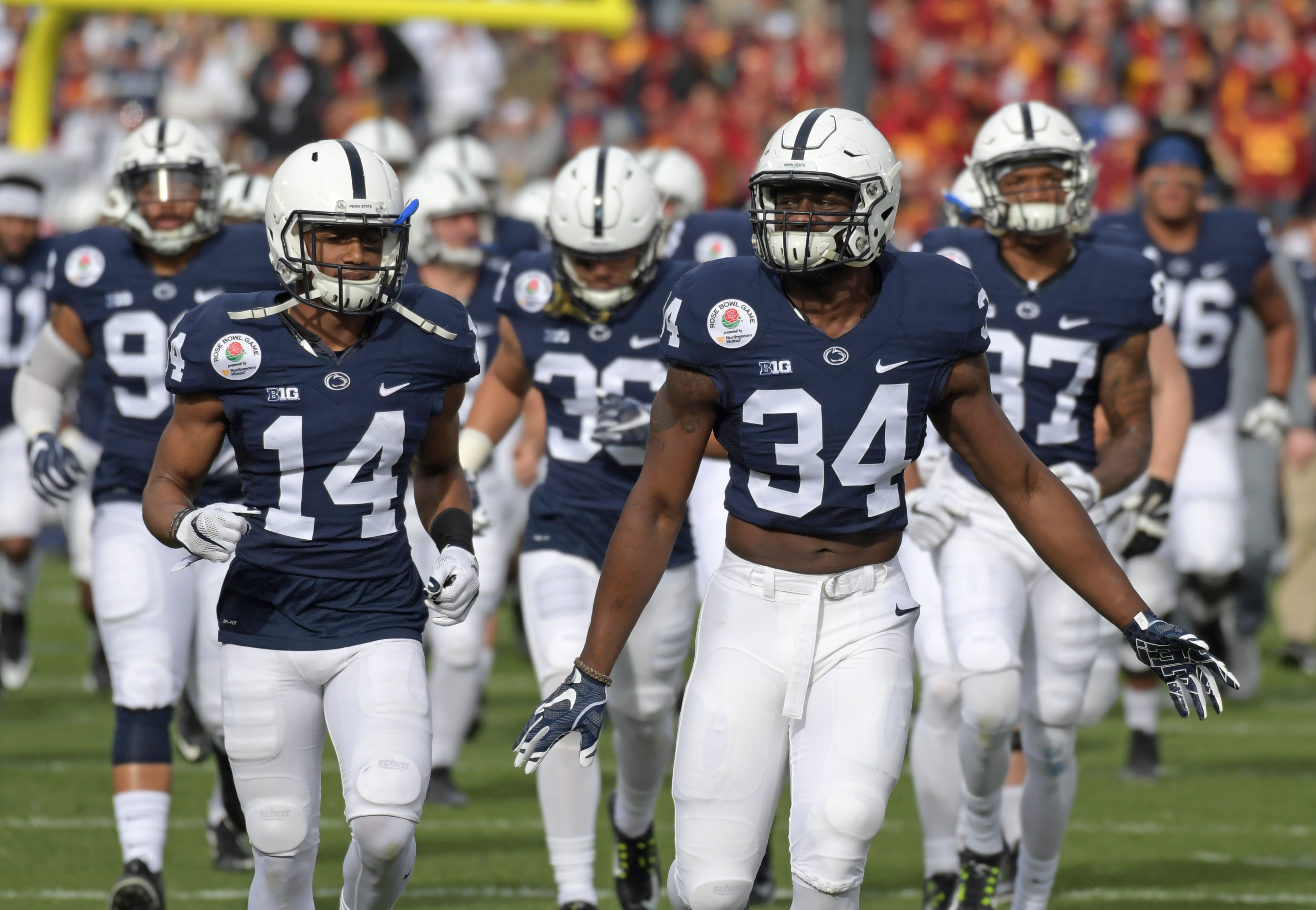 This is actually the lone redshirt freshman on the list. A four-star recruit last year, Simmons was the No. 43 overall prospect.PSU needs him to help out in the pass rush this season. Three of the top four sack leaders are gone and it's not like the pass rush was that great last year anyway. If Simmons can prove he's ready to get to the QB, Penn State will give him the chance and let him loose. Don't count out OL Michael Menet, another redshirt freshman, either. 
Michigan DT Aubrey Solomon
And here's Michigan's top defensive option. The Wolverines return just one starter on defense next year, although there are a bunch of sophomores set to start who saw action. The defensive line lost four starters, which means Michigan might need Solomon early next season. A five-star recruit, Solomon was the No. 25 recruit in the country and Michigan beat out Alabama (and others) to land him. Solomon likely won't start, but with Michigan needing depth up front, expect to see him in the two-deep. 
Penn State CB Lamont Wade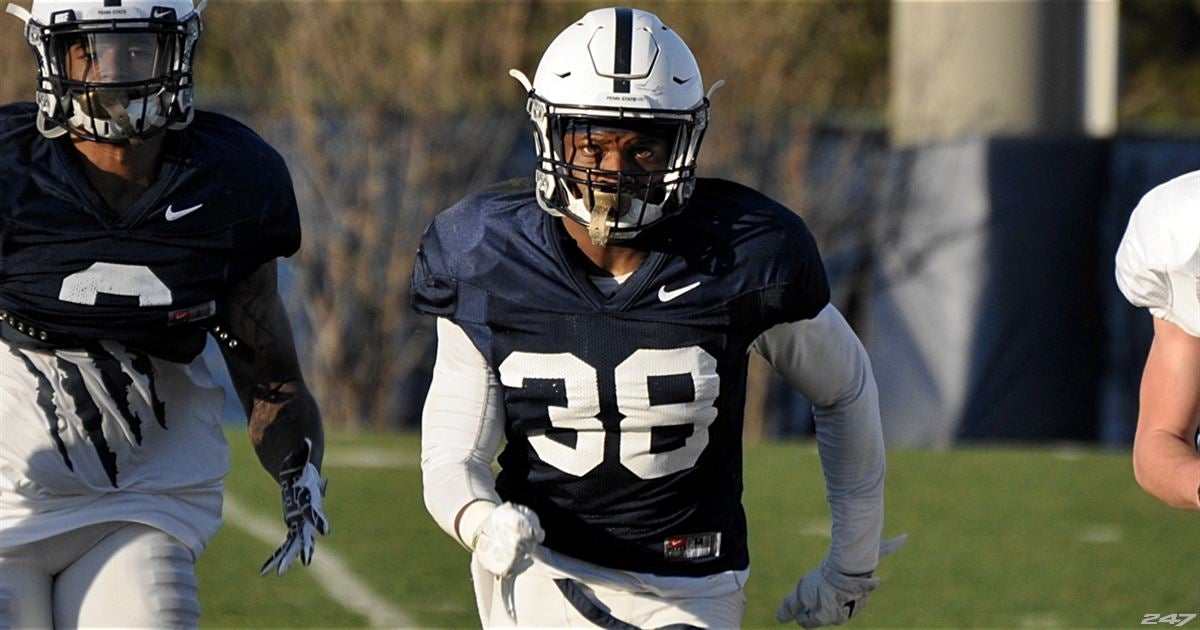 Penn State's top recruit this year, Wade was the No. 45 overall recruit in the country. He's tiny, at just 5-foot-9, 190-pounds, but has explosive ability. The unfortunate injury to John Reid opens up two holes for Wade. Reid was the team's top corner and punt returner, both spots Wade can help out at. With Reid hurt, Penn State might not redshirt Wade like they did Simmons and others last year. 
Check out our Big Ten page for all the latest on Big Ten Football or download the Chat Sports App!
Back to the Big Ten Newsfeed
Related Topics: Shane Simmons, Aubrey Solomon, Big Ten Football, Jeffrey Okudah, A.J. Epenesa, Wyatt Davis, Big Ten Football News, Donovan Peoples-Jones, Tyjon Lindsey, Lamont Wade