It was a banner day for Big Ten Football on Saturday, headlined by Nebraska's 39-38 upset win over previously-undefeated Michigan State. We're here to celebrate the individuals who made the day what it was with our 5 Best Player Performances In Big Ten Football For Week 10. Indiana put up a game effort in their 35-27 home loss to undefeated Iowa, and Howard was a big reason why. He rushed for 174 yards and two scores, providing the majority of the Hoosiers offense in their upset bid.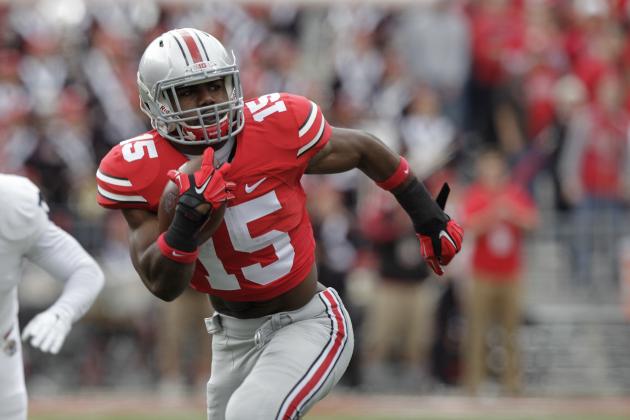 Elliott is college football's Mr. Consistent. He eclipsed 100 yards rushing for the 14th-straight time, pacing Ohio State's offense with 114 yards and a score in a 28-14 win over Minnesota. The offense was shaky around him, but Zeke kept doing his job.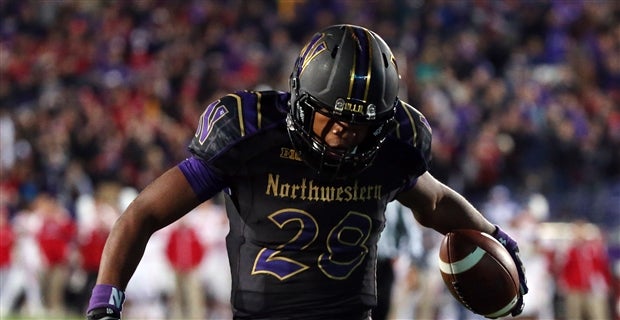 Northwestern's back from the dead after embarassing losses to Michigan and Iowa, putting together back-to-back close wins over Nebraska and Penn State. Jackson set up most of the damage in the team's 23-21 road win at PSU, running wild for 186 total yards on 28 carries. When Jackson's loose, Northwestern can beat anyone.
Illinois' bowl hopes got a major boost with the team's 48-14 road drubbing of Purdue. Vaughn led the charge for an awakened Illini attack, gutting the Boilermakers for 180 yards and two scores on just 16 carries. Illinois is now 5-4 and just one win away from bowl eligibility.
Nebraska has been given the short end of the stick so many times this year, it was bizarre to see something go so right for them. The Cornhuskers bucked the odds on Saturday, coming back from 12 points down with 4 1/2 minutes left to stun Michigan State, 39-38. Armstrong was the man who engineered the comeback, following up a touchdown run with under two minutes left with a BONKERS 91-yard, three-throw game-winning drive which happened in a blink. Once Brandon Reilly's 30-yard game winner was upheld by replay, you could hear Armstrong breathing out in relief/joy from a mile away.
This doesn't fix the season for the Huskers, but it sure looked like it felt dang good regardless.
Back to the Big Ten Newsfeed
Related Topics: Ezekiel Elliott, Jordan Howard, Ke'Shawn Vaughn, Justin Jackson, Tommy Armstrong