College football has its share of special players -- those who can make magic on any given play and turn the tide of a game in an instant. These guys are a step or two above that. The next three Big Ten Football players are primed to dominate the landscape of the conference all season long, changing the complexion of the entire conference race with their pure dominance.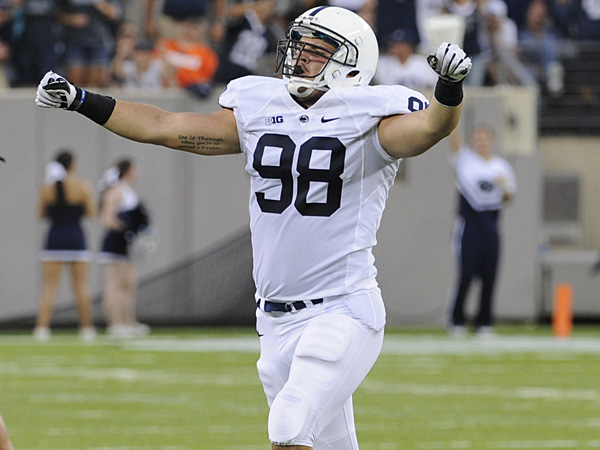 Zettel was an absolute force in his first year as a starter in 2014, posting 42 tackles and team-highs in sacks (8.0) and tackles for a loss (17.0). While he'll likely need to put on some muscle mass for a transition to the NFL level, the 6-foot-5, 276-pounder's natural quickness makes him a home-run defensive threat around the edge for PSU on any given down. Zettel is the epitome of an old-school PSU standout -- a grinder who keeps his legs driving and doesn't let up till or second or two after the play. If Penn State is to make a run this year, Zettel will be the man leading the charge. He may be lost in the Buckeyes QB hype, but Connor Cook is simply the real deal. His overall passing numbers aren't going to drop any jaws this year, but Cook's steady hand and pinpoint accuracy (46 touchdowns to just 14 interceptions) is unmatched in college football this year. There's a reason why he's 23-3 as a starter over his past two years in East Lansing. Cook is a coach's dream and the guy who has the best shot at putting OSU out of commission in 2015.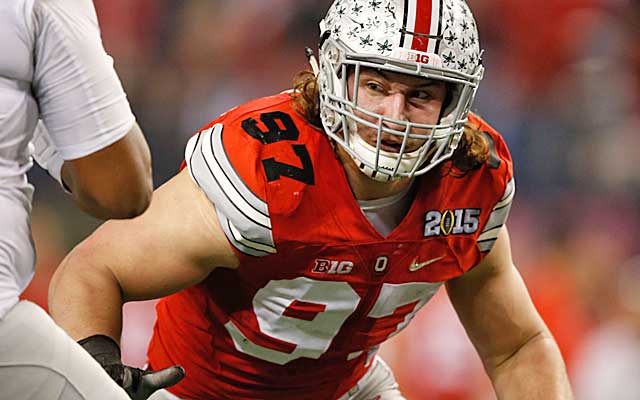 Forget about Bosa's recent disciplinary issues. Bosa is the most dominant player in college football, defensive or otherwise. Put him on the board as the #1 pick in the 2016 NFL Draft. His 21 tackles for a loss, 13.5 sacks and four forced fumbles during his sophomore campaign are impressive enough, but it's his ability to open up rushing lanes for his fellow teammates that takes his game to a whole new stratospheric level. All hail Bosa, the new and future king.
Follow our Big Ten conference page for the latest Big Ten Football news!
Back to the Big Ten Newsfeed
Related Topics: NCAA, Big Ten, Big Ten Football, Ohio State Buckeyes, Ohio State Football, Joey Bosa, Connor Cook, Anthony Zettel