With spring practices now underway, there are several coaches whose seats are starting to get a little warm. With plenty of competition and talent in the Big 12, every team expects to be competing at a high level, although the exact expectations vary. While none of these coaches are guaranteed to be fired this season, they are in a position where they need their teams to perform well to keep their jobs. 
While an 0-12 season from a coach like Kliff Kingsbury could result in a dismissal, he's not on the hot seat. This focuses on coaches who don't have great job security at the moment. With that in mind, here are the 3 Big 12 Coaches On The Hot Seat In 2016. 
3. David Beaty, Kansas Jayhawks
Beaty went 0-12 last year, but that's not really his fault. He's taking on a massive rebuilding job at Kansas, a program that is the worst of any Power 5 school. He's got some room for error, but improvement does need to be shown. If Beaty and Kansas fail to win a game again this season, the Jayhawks might be forced to hit the reset button once again. Can any coach start 0-24 and keep their job? 
2. Charlie Strong, Texas Longhorns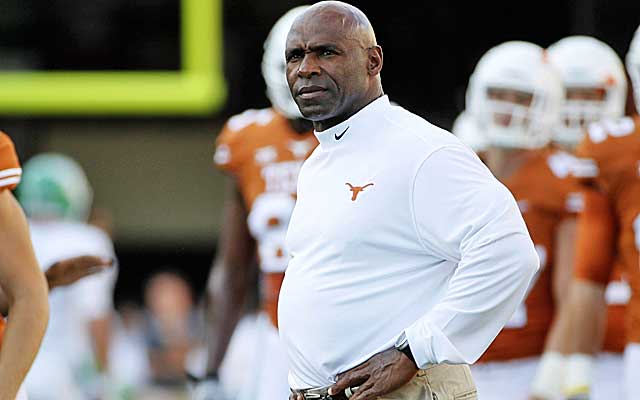 Strong is 11-14 at Texas, and another poor season will likely cost him his job. He took over a rebuilding job at Texas, evidenced by the lack of Texas draft picks the last two years. But Texas needs to start winning this year. Strong has brought in plenty of talent and he'll need that talent to start winning games. Strong doesn't need to win the Big 12 to keep his job (and Texas isn't expected to), but he needs to do better than the 6-7 mark he put up in his first year at Texas. 
1. Dana Holgorsen, West Virginia Mountaineers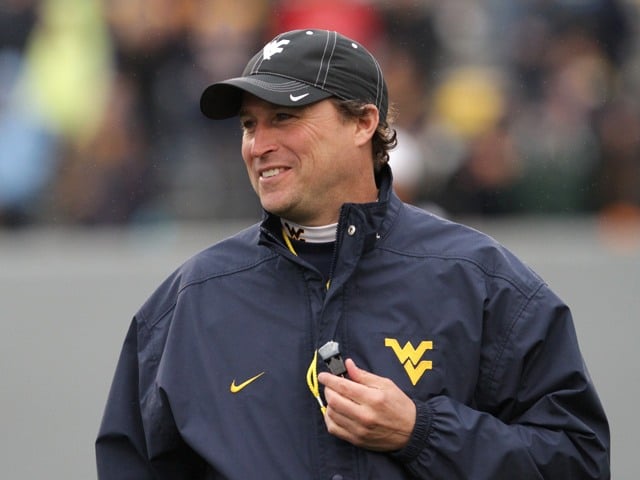 West Virginia nearly fired Holgorsen at the end of last season, and he's firmly on the hot seat this season. WVU returns plenty of talent, and while a Big 12 title isn't likely, eight or nine regular season wins will be enough for Holgorsen to feel safe about his job. The Mountaineers haven proven themselves as a middle of the road team in the Big 12 under Holgorsen, but they want more. If Holgorsen can't get his team to that point, WVU might try to find someone who can. 
Back to the Big 12 Newsfeed
Related Topics: David Beaty, College Football Hot Seat, Big 12 Football Rumors, Dana Holgorsen, Big 12 football news, Charlie Strong