Week 10 of the college football season was a very interesting one for the Big 12. It was full of fantastic performances and intriguing showdowns. These five players separated themselves from the pack this week, putting together great individual performances for their teams. Of course, there were several players that just missed out. With that in mind here is our list of the 5 Best Player Performances In Big 12 Football In Week 10.
5. D'Onta Foreman, RB, Texas
Foreman only touched the 12 times, but he was electric every time. He racked up 157 yards and two touchdowns. Foreman is sharing carries with several others, but he had a great game. He's the only running back to make this list. 
4. Tyrone Swoopes, QB, Texas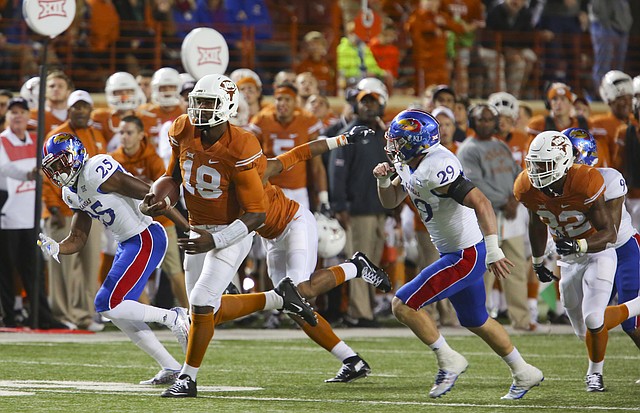 Swoopes didn't play much, but he made the most of his playing time. He threw the ball just seven times, completing six of them for 98 yards and a TD. He ran it four times, for 59 yards and 4 TDs. That's incredibly efficiency and it's why he makes the list. Sure, he didn't put up the massive yards others did, but five TDs on 11 plays is absurd. 
3. Baker Mayfield, QB, Oklahoma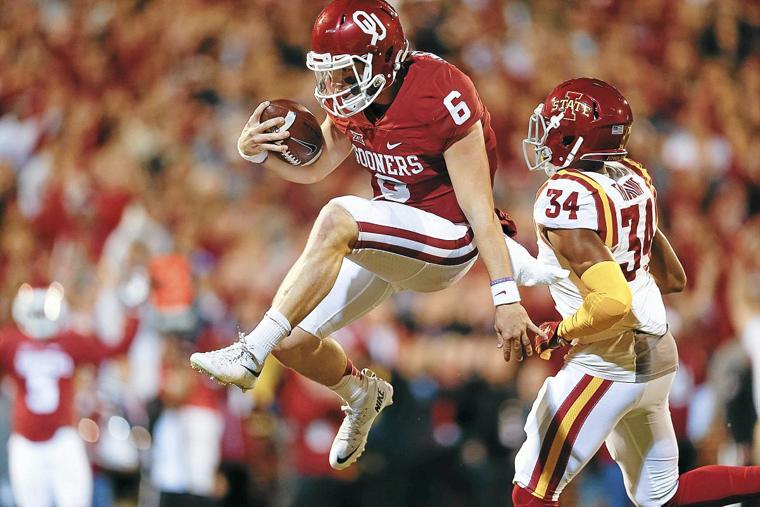 Mayfield had yet another strong effort. He completed 23 of 31 passes for 342 yards and 3 TDs. He didn't throw any picks and added 27 yards and a score. Mayfield has carried the Oklahoma offense at many points this season. He likely would have put up even bigger stats if OU weren't blowing out Iowa State. 
2. Corey Coleman, WR, Baylor
Another game and another two-touchdown effort from Coleman. He reeled in 11 passes for 216 yards and 2 TDs. He'd be No. 1 this week, if not for another incredible performance by a wide receiver. 
1. James Washington, WR, Oklahoma State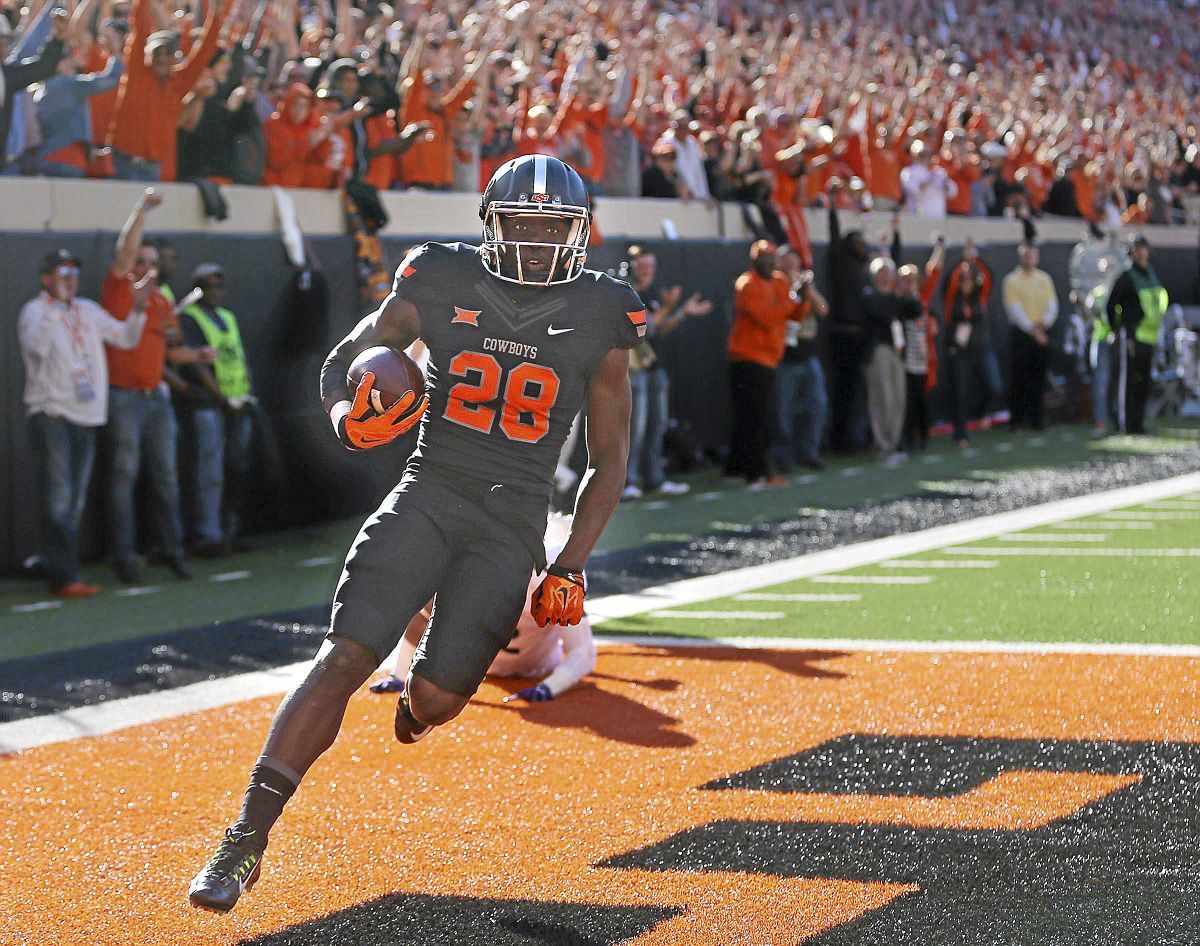 Oklahoma State QB Mason Rudolph is worth of a spot as well, but Washington had the best game of any Cowboy. Washington caught just five passes, but those went for 184 yards and 3 TDs. TCU couldn't stop Oklahoma State or Washington. 
Back to the Big 12 Newsfeed
Related Topics: Corey Coleman, College Football, Big 12 Football, James Washington, D'Onta Foreman, Tyrone Swoopes, Baker Mayfield