The NCAA claims college sports aren't about money, but college football has become big business. Most of these men are their university's highest-paid employee, and some make several times more than their school's president. Here are the five highest-paid football coaches in the Big 12, according to the USA Today. 
4. Mike Gundy, Oklahoma State, $3.5 million

Since taking for Les Miles in 2005, Gundy has gone 86-44. He's taken Oklahoma State to a bowl game in each year except his first season. Gundy's best season came in 2011, when the Cowboys went 12-1 with a Big 12 Championship and a Fiesta Bowl victory. It was the school's fist Big 12 Championship. Gundy signed an eight-year extension after that season. He's the 15th highest-paid coach in college football. 
3. Gary Patterson, TCU, $4 million
Patterson has been the full-time head coach since 2001, posting a 134-45 record. Patterson took over for Dennis Franchione, who left TCU to take over at Alabama. Patterson has been a big success at TCU, record 10 or more wins nine times. That includes a Rose Bowl victory in the team's 13-0 season in 2010. Patterson signed a two-year extension last December, a deal that will keep him at TCU through 2020. Patterson is the 11th highest-paid coach in the nation. 
2. Charlie Strong, Texas, $5 million

Strong was hired in 2014 to replace Mack Brown. Before taking over at Texas, Strong went 37-15 in four years at Louisville. In his last two seasons, Strong posted a 23-3 record. Strong has gone just 7-8 in just over a season at Texas, as he's in the process of rebuilding the program. Strong's contract is for five seasons, and he's the fifth highest-paid coach in the country. 
1. Bob Stoops, Oklahoma, $5.06 million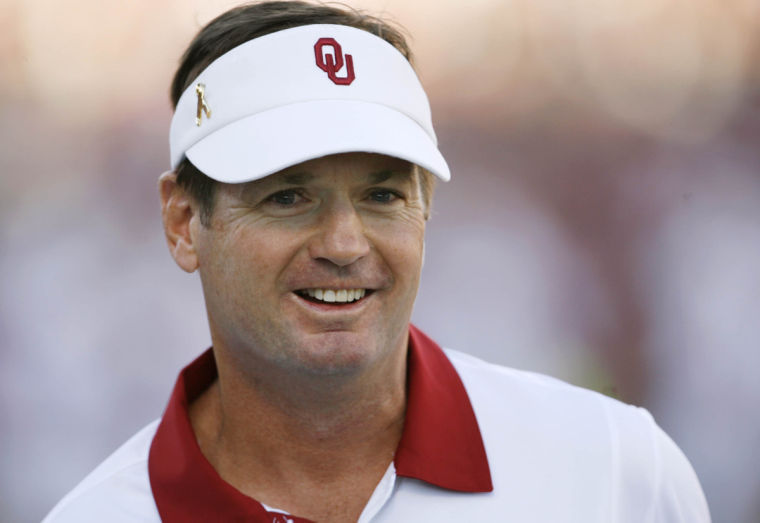 Stoops has been the head man at Oklahoma since 1999. He's gone 170-44 in his time with the Sooners and is the most prolific coach in the Big 12 right now. Stoops has failed to record at least 10 wins only four times. Stoops has one national title and eight Big 12 titles. Stoops has six years left on his contract and is the third highest-paid coach in college football.
Follow our Big 12 page for all the latest Big 12 news and rumors!
Back to the Big 12 Newsfeed
Related Topics: Big 12, Gary Patterson, Mike Gundy, Bob Stoops, Charlie Strong