The 2015 Big 12 regular season is over, leaving us with a handful bowls and plenty of questions heading into the upcoming offseason. Which teams have the most holes to address when it comes to graduating seniors and upcoming NFL draftees? Here's our list of the 3 Big 12 Football Teams Set To Lose The Most Talent In 2016.
3. Oklahoma Sooners
The Sooners don't lose as much as the top two teams on this list, but it's clear they lose more than the rest of the Big 12. It's not the quantity (Oklahoma has just 12 seniors on their two-deep, including QB Trevor Knight) that Oklahoma is losing, but the quality. The Sooners lose star WR Sterling Shepard, who has done a little bit of everything this year for OU. The Sooners lose their starting center as well, something that often hurts a team more than most think. Eric Striker and Charles Tapper had seven sacks each and they'll both graduate. The Sooners could even lose stud defensive players in Dominique Alexander, Jordan Evans and Ahmad Thomas. All three are juniors could elect to turn pro. On the bright side for OU, star QB Baker Mayfield and the two-headed running attack of Joe Mixon and Samaje Perine will return. 
2. Baylor Bears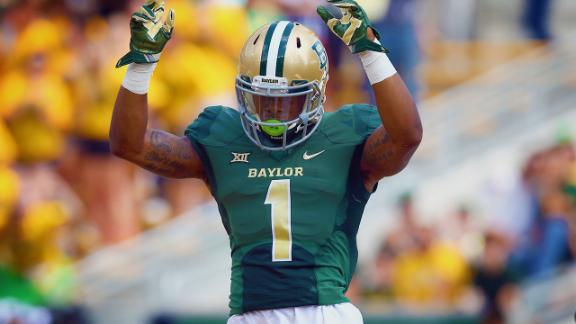 Of Baylor's current starters, 10 are seniors. That doesn't include DT Andrew Billings and WR Corey Coleman, who are both juniors and could very well turn pro. RB Shock Linwood could turn pro, although that would be a bit surprising. DE Shawn Oakman is gone and he'll be playing on Sundays next season. Baylor loses a lot, but at least they have QB Seth Russell back. His return next year might be enough to offset the other losses. 
1. TCU Horned Frogs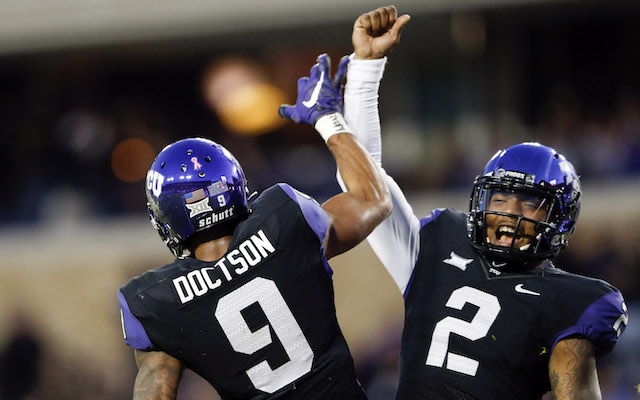 TCU is starting eight seniors on the offensive side of the ball, and they'll miss them all. The defense only loses four, but it's going to be tough for TCU to overcome the loss of so much offensive talent. WR Josh Doctson, RB Aaron Green and QB Trevone Boykin are all goners. Doctson could very well be a first round pick, but the loss of Boykin is going to hurt the most. TCU's offensive wasn't anywhere near as good without him on the field this season. The loss of Boykin means no Big 12 team loses as much as TCU. 
Back to the Big 12 Newsfeed
Related Topics: Corey Coleman, Big 12 Football, Oklahoma Sooners Football News, Baylor Bears Football News, TCU Horned Frogs Football News