The Baylor Bears have had a surprisingly successful year in the extremely tough Big 12, and they're looking to make their second Sweet 16 appearance in the last three years. Here's everything you need to know about Baylor:
Resume:
Record - 22-11 (10-8 in Big 12)
RPI - 24
Strength of Schedule - 7
Starting Lineup:
G Lester Medford (Jr.) – 9.1 ppg, 6.7 apg
G Al Freeman (So.) –11.4 ppg, 3.3 rpg
G Ishmail Wainwright (Jr.) - 5.9 ppg, 4.3 rpg
F Taurean Prince (Sr.) – 15.7 ppg, 6.2 rpg
F Johnathan Motley (So.) – 11.0 ppg, 5.0 rpg
Key Player:
Rico Gathers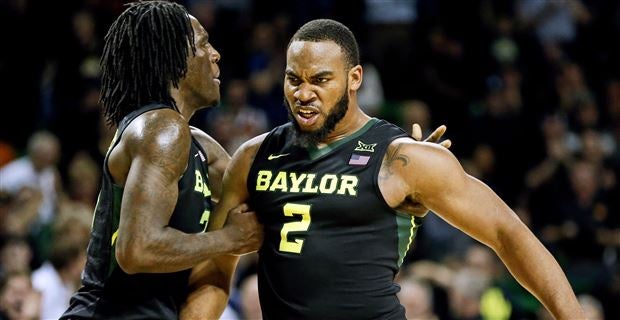 Gathers doesn't start anymore for this team after he announced he intends to enter the NFL Draft once Baylor's season ends, but he leads the Big 12 in rebounding and is still the leader of this Baylor team. At 6'8" and 280 pounds, Gathers is a force dow low that controls the paint on both ends of the floor. His offense is reliant on dunks and putbacks, but he's always able to get good positioning because of his strength.
He is not Baylor's most talented player, but his success if often indicative of how the team performs as a whole. The Bears are 15-3 in games in which Gathers scores 10 or more points, compared to just 5-8 in games which he doesn't.
Biggest Strength:
Ball movement
Baylor has perfected head coach Scott Drew's offensive system, moving the ball effortlessly to get good shots around the basket. They rank fifth in the country in assists (18.1 per game), which helps them rank 10th in adjusted offensive efficiency, according to KenPom.com.
Biggest Weakness:
Outside shooting
That shooting percentage is raised because of the plethora of high-percentage putbacks they get on the offensive glass, but they aren't great from the outside. Baylor likes to attack the basket and play inside, and while certain players have the ability to hurt you from the outside occasionally, teams have had success by packing the paint and forcing the Bears to play on the perimeter.
Outlook:
Baylor has the firepower to make some noise in the tournament and advance to the second weekend, but they aren't good enough to truly compete for a Final Four berth.
Back to the Baylor Bears Newsfeed
Related Topics: NCAA Basketball, Baylor Bears Basketball, Rico Gathers, College Basketball, Big 12 Basketball, NCAA Tournament