The 2015 Baltimore Orioles have struggled with inconsistency all season long, but that's far from a death sentence for this talented bunch. Here's 3 Reasons Orioles Fans Should Be Optimistic About The Rest Of 2015.
1. ERA Lies
The Baltimore Orioles are in the bottom half of Major League Baseball in ERA (4.17 -- #20) and quality starts (14 -- 24th), but one look at the team's batting average against (.236 -- 7th) gives you an idea of just what this staff is capable of if they a) cut down on walks & b) get some more luck in the clutch. Things even out over the course of a 162-game season, and Baltimore's pitching is good enough to compete with any squad (and/or dominate) on any given day.
2. Adam Jones, Superstar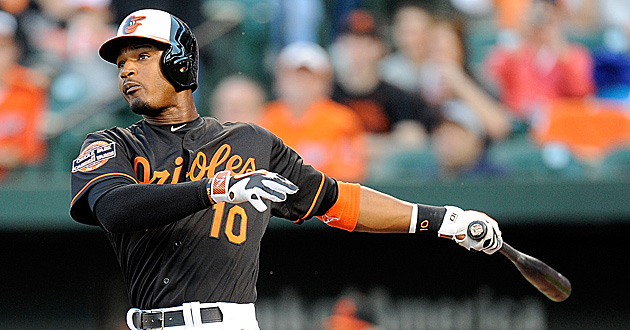 As of this writing, Jones is hitting .336 with a stellar .943 OPS to go with his 23 RBI -- all team bests, mind you. When he's clicking, there are very few players in the Majors who have the unique mix of highlight-reel capability and day-in, day-out production. With an MVP-level Adam Jones providing the heartbeat for the lineup so far in 2015, you can't help but expect even bigger things on offense altogether as pitchers give hitters around him fatter pitches to work with.
3. Parity In The AL East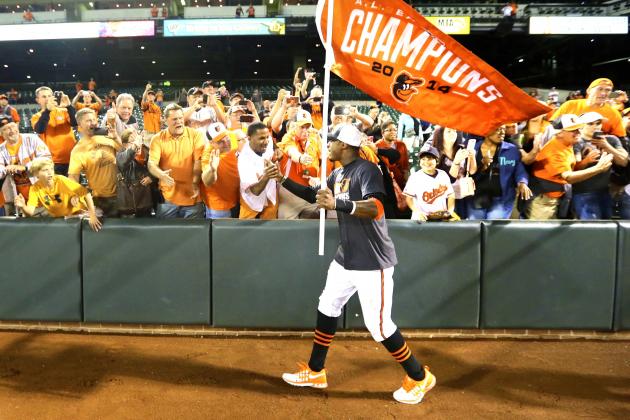 The Yankees are old, inconsistent and injury prone.
The Red Sox have approximately zero starting pitchers (or it seems that way).
The Rays lack pop.
The Blue Jays lack a track record for recent success.
The entire AL East is separated by just four games as of this writing, begging the Orioles to once again grab the brass ring and outdistance the field. This team is talented enough to do just that, as we're not buying into any of the aforementioned teams as legit championship contenders.
Follow our Baltimore Orioles team page for the latest Orioles news!
Back to the Baltimore Orioles Newsfeed