The Baltimore Orioles had a storybook 2014 regular season, bringing home the franchise's first AL East championship since the Clinton administration. Baltimore's next step is to do some damage once they get to the playoff stage, with the team's hopes likely to hinge on a few breakout seasons dotted across the roster. Here's 3 guys who are ready to make that jump for the O's in 2015.
OF Travis Snider
By all accounts, both during his time with the Pittsburgh Pirates and in Spring Training with Baltimore, Snider is one hell of a teammate. His clubhouse presence alone is going to be a huge asset, but it's the former first-round pick's attention to detail that'll push him over the top in 2015. Snider takes video of his swings in batting practice so he can dissect them like a mad scientist later -- a practice that helped him to a mini-breakout campaign (.264/.338/.438 with a 121 wRC+) in 2014. That dedication will pay off in spades in 2015, both for Snider and for the Orioles front office who traded for him in January.
RHP Kevin Gausman
Gausman, 24, established himself in 2014 as a stalwart of the starting rotation going forward, posting a solid 3.57 ERA (3.41 FIP) along with a 1.31 WHIP in 113.1 innings for the O's. Including a deceptive slider that can sometimes look like a cutter thanks to its velocity and subtle movement, Gausman has the pitch arsenal to make AL hitters look silly for years to come. Look for him to utilize that arsenal to full effect in 2015, moving up the ladder from rotation piece to borderline ace.
3B Manny Machado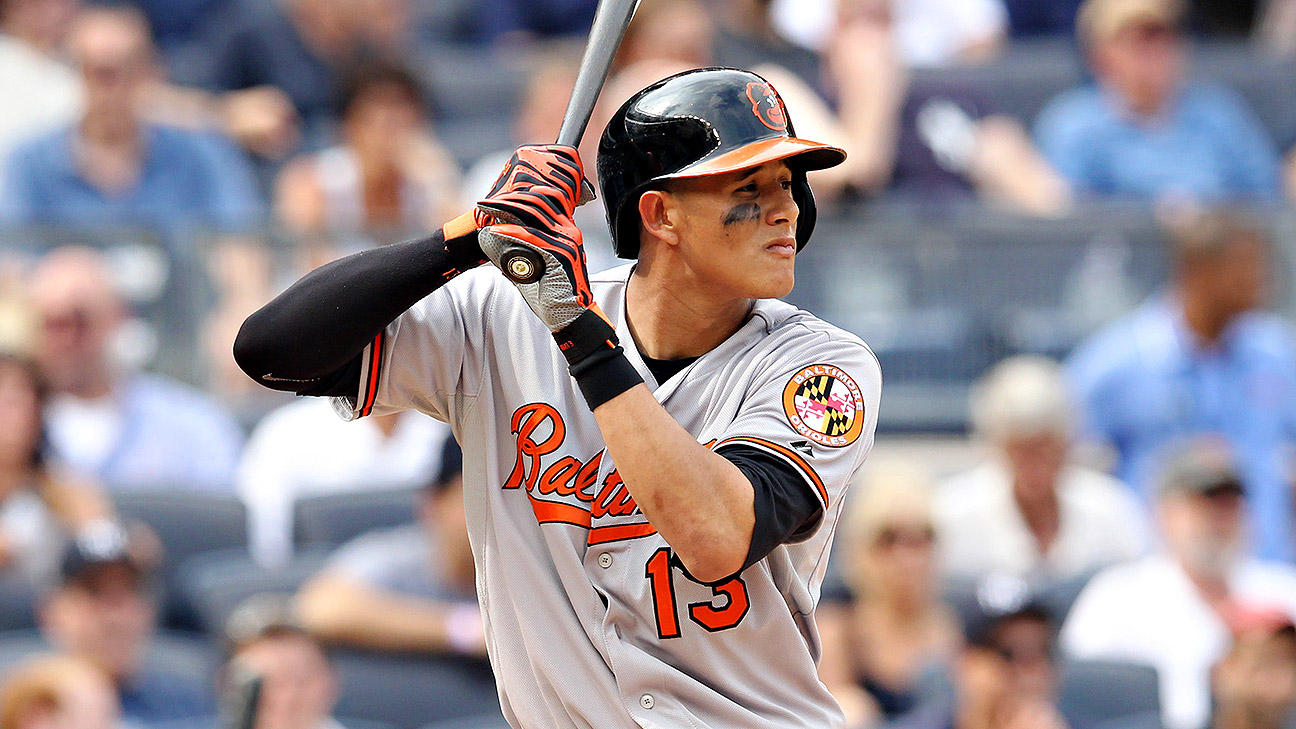 Machado was absolutely plagued by injury in 2014, limiting him to 82 games and forcing him to go under the knife for another knee surgery. However, with healthy, Machado has the at-the-dish patience/pop and in-the-field tenacity to assert himself as one of the game's elite at third base. All you have to do is look back to his breakout 2013 campaign (.283/.314/.432 slash, 6.4 WAR) to see just what's kid's capable of when he's able to stay on the field. At just 22 years of the age and with an amazing array of tools at his disposal, the best days are ahead of the Orioles cornerstone.
Back to the Baltimore Orioles Newsfeed