The final week in July is known for a lot of quick and sometimes unexpected exchanging of uniforms in Major League Baseball.
If you're a contender, you're looking for that essential player or two that will make your team a World Series frontrunner. And if you're not in the race, you now find yourself in a "Help me, and I'll help you." situation, trading your experienced assets to the season's more fortunate teams in exchange for building blocks for next year and beyond.
The Baltimore Orioles are very much a contender, and are in the thick of trade talks around the league. The team is trying to make a deal or two in order to make a legitimate run at the Fall Classic.
So who could the Orioles trade for to fix their shortcomings and make the club better?
David Price (SP, Tampa Bay Rays)
He's the big prize of this year's trade deadline, but three things stand in the Orioles' way: It would take a lot of top-tier minor league talent to get him, the Rays probably aren't eager to trade him within the American League East, and they might not even end up trading him at all if they keep winning like they have been since the All-Star break.
Jon Lester (SP, Boston Red Sox)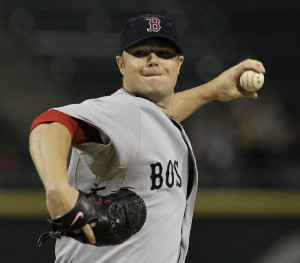 Sitting at the bottom of the AL East, the Red Sox have already cut ties with catcher A.J. Pierzynski and starter Jake Peavy. But whether or not they'd be willing to trade the ace of their staff is another story. Getting Boston to trade Lester within the division could be difficult, and his proclamation that he'd like to re-sign with the Sox after the season even if he is traded might make things tricky; but he'd definitely fortify the top of the O's rotation for their playoff push.
Chris Sale (SP, Chicago White Sox)
We're not sure if he's even on the block, but White Sox general manager Rick Hahn has said in the past that no one on the roster is untouchable; which includes his 25-year-old ace. The Orioles definitely have the pieces to get Chicago's attention, but would the Sox be willing to trade one of baseball's best young pitchers, even after years of the team underperforming?
Justin Masterson (SP, Cleveland Indians)
Masterson was one of the first names brought up when deadline-deal talks first started at the beginning of the month. However, a knee injury that he's just now getting back from not only hurts his trade value for the Cleveland Indians, but make other teams question what they could expect from the 2013 All-Star. He'd be cheaper than other starter options, but the O's would have to make sure he's healthy and ready to pitch in a pennant race.
Matt Kemp (OF, Los Angeles Dodgers)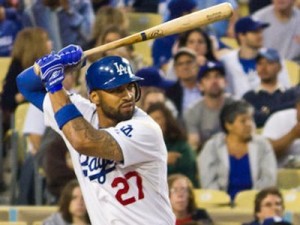 Kemp's finally back and healthy, and playing pretty good baseball at that. But the logjam of outfielders in Los Angeles (Kemp, Yasiel Puig, Andre Ethier and Carl Crawford, plus top prospect Joc Pederson waiting in the wings at Triple-A) has led to Kemp's name being thrown around in trade talks. His contract may hinder deals, though, and if he's going to be moved, the Dodgers would have to eat a lot of the money that he's owed.
Chase Utley (2B, Philadelphia Phillies)
While he's not exactly in his prime anymore, Utley brings experience, a consistent bat and a solid glove to a position that the Orioles perhaps need to address the most: Second base. And that makes him all the more valuable to a team like Baltimore.
Jason Castro (C, Houston Astros)
An off-the-wall option that hasn't really been talked about as the subject of trade rumors, Castro is a young up-and-coming catcher with a solid bat that could fill in nicely for the injured Matt Wieters. The Astros still consider Castro a part of their future plans, and he's not hitting well as of late. But they have the second-worst record in baseball; it's hard to imagine Houston wouldn't at least listen to offers.
Jonathan Papelbon (RP, Philadelphia Phillies)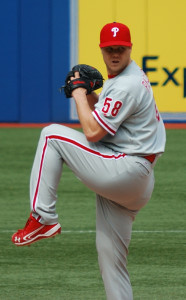 Of all the Phillies who have a chance of being dealt at the deadline, Papelbon seems the surest to move. While he's most likely going to go to a team looking for a closer down the stretch, he could serve the Orioles admirably in the back end of the bullpen, whether as an eighth-inning guy or as a closer if Zach Britton runs into some problems down the road.
Ian Kennedy (SP, San Diego Padres)
The Orioles have reportedly been in negotiations with the Padres for the right-handed starter. He's going very under the radar this year, as he nearly made the NL All-Star team for a struggling San Diego squad. He'd come cheaper than other options, and possesses upside for the future as well.
Ben Zobrist (2B/SS/OF, Tampa Bay Rays)
The same reluctance to trade within the division that applies to the Rays and David Price also applies to Ben Zobrist. But he could play second base or the outfield for the Orioles at more of a bargain than other options.
Jim Johnson (RP, Oakland Athletics)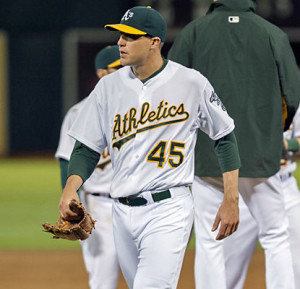 Johnson's struggled with Oakland upon arrival, and was recently designated for assignment. But if the O's are looking for an arm to add to the bullpen, could they bring Johnson back to the organization in which he thrived when they'd have to give up next to nothing?
Asdrubal Cabrera (SS, Cleveland Indians)
This is a unique case: the Indians have made him available, and he's a former All-Star. But he's been a shortstop ever since coming up to the majors. The Orioles wouldn't need him to play there, but could he make a transition to second base? If so, he should definitely be a player the Orioles ask about.
Alex Rios (OF, Texas Rangers)
Rios is yet another case of a veteran guy quietly having a good season on a bad team. In his case, that's the worst team in baseball, the Texas Rangers. He's a .300 hitter with an exceptional glove, and could be a solid left-field option for Baltimore.
Martin Prado (INF/OF, Arizona Diamondbacks)
What makes Prado an intriguing option is that he can play anywhere the Orioles might need him: second base, third base and corner outfield. And while the team could use an upgrade in a couple of those spots, Prado is only an upgrade if his bat heats up down the stretch.
Kurt Suzuki (C, Minnesota Twins)
A veteran catcher who represented the Minnesota Twins in the All-Star game, Suzuki could serve as a good two or three-month rental to bolster the squad behind the plate for the Orioles.
Back to the Baltimore Orioles Newsfeed