Good afternoon, Tiger fans! Sorry for getting this out to you a bit late, but I've been hunkered down in Atlanta since after the game Saturday and have been without power since.
This week, we say goodbye to six of our comrades. Unfortunately, two of you (Straw_Man and Wargle) picked Auburn and four of you (adn310, BnJammn, Dholt83, and Kotov Syndrome) did not enter a pick, at least not that I saw. If you believe I missed something, let me know. If not... your tribe has spoken.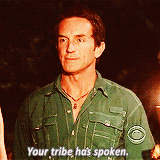 Luckily, Mississippi State beat up on Louisiana Tech 57-21, so most of the rest of us will live to fight another day.