The Atlanta Hawks were one of the worst teams in the NBA this year as they started a full-on rebuild, but this group still has some quality pieces that could make this a quick turnaround if things are managed the right way. As we know in the Eastern Conference, a number of playoff spots are up for grabs every season. Here are three crucial moves the Hawks need to make this offseason that can put them in the mix for a playoff spot next year:
1) Draft a franchise player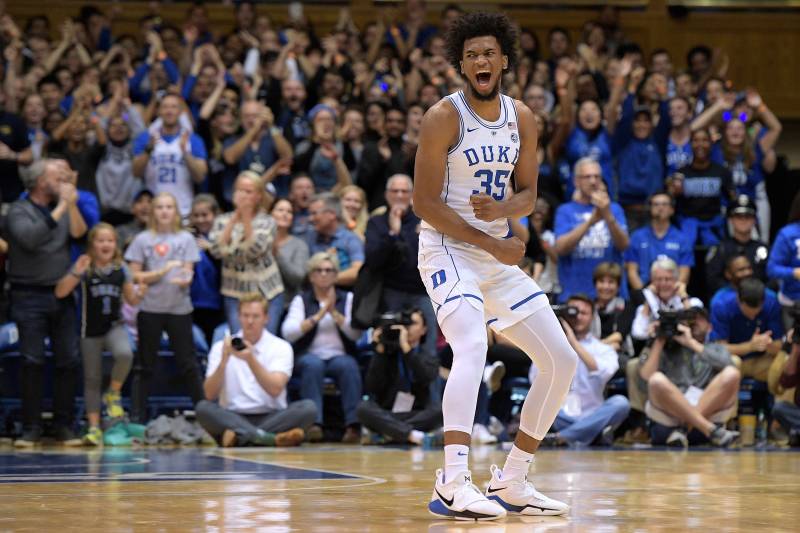 Atlanta has the No. 4 pick in the draft, and while they'd prefer to move into the top three, they'll have the opportunity to land a future star as long as they keep their current position. The Hawks will likely be left with either Duke's Marvin Bagley III, who is full of potential and will produce from day one, or Michigan State's Jaren Jackson, who may have more potential but is still raw offensively. This prospect will be the player the Hawks build around, so keeping a top-four pick is vital.
2) Land a starter-level free agent
This will be an interesting offseason in terms of restricted free agents. Jabari Parker, Julius Randle, and Aaron Gordon have all proven to be quality forwards in their short careers and all will be restricted free agents this summer - and none of their teams have committed to keeping them. By exploiting this market, the Hawks would be able to land another young member of their core who is capable of being one of their top players immediately. 
Atlanta also has the cap space to go after max-contract guys, but expect them to focus their free agency dollars on the restricted market.
3) Keep Mike Budenholzer
Atlanta gave Budenholzer permission to talk with the Suns about their head coaching vacancy, but if the Hawks are going to make a big leap next season, it's essential that they keep one of the best coaches in the sport. He has routinely gotten the most out of his teams (which may have put this rebuild on hold for a few years) thanks to his great sets and excellent game planning. The Hawks would be smart not to let one of their most valuable assets get away.
Stick with us in the Chat Sports app and download today. Plus, like Chat Sports on Facebook so you know when we go live with the latest NBA news!
Connect with Chat Sports: 
VIDEO: Cavs CEO Len Komoroski talks to Chat Sports' James Yoder
Chat Sports on Twitter
Chat Sports on Facebook
Back to the Atlanta Hawks Newsfeed
Related Topics: Hawks News, NBA News