The Atlanta Falcons returned the playoffs this past season but lost in the Divisional Round to the Eagles and are now heading into a crucial offseason. They plan to compete for a Super Bowl title again next year with their current core of players, but they have a few positions they need to upgrade and are looking to free agency to find those upgrades. As such, here are four free agents they should target this offseason:
Want to watch the #1 NFL show on Facebook Live? LIKE NFL by Chat Sports on Facebook to be notified when the NFL Daily goes live at 6 p.m. ET every day! 
1)  OG Andrew Norwell
Offensive guard is probably the biggest area the Falcons needs to upgrade this season, and Norwell figures to be one of the best interior linemen available and would be a great start at fixing that line. Atlanta would likely have to give him a sizable contract to get him, but if they decide to really address this need, he's at the top of their list. Plus, they'd be able to hurt Carolina in the process.
2) DE/DT David Irving
Both Adrian Clayborn and Dontari Poe are free agents, and while the Falcons will try and bring both back, there's a good chance one (or both) receives a contract that Atlanta simply does not want to match. Should that happen, the versatile David Irving - and outstanding pass rusher from anywhere along the defensive line - would be a good fit for a team that values getting after the passer as much as the Falcons do.
3) S Eric Red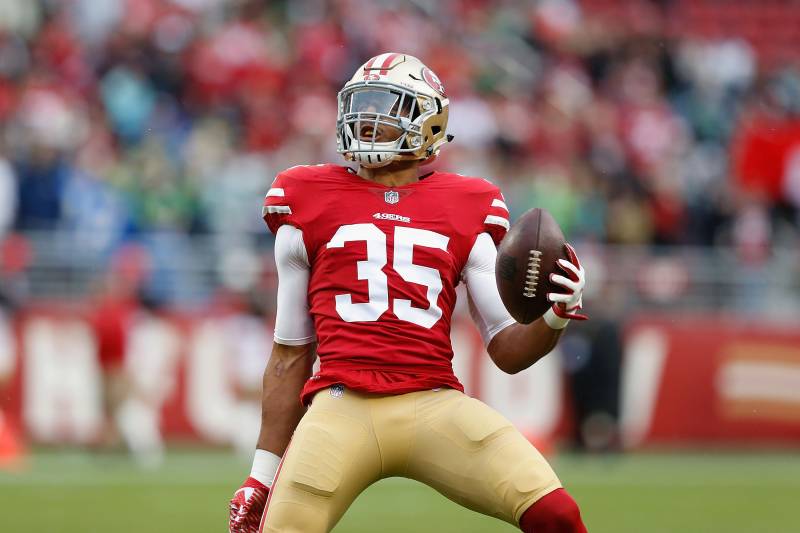 Atlanta would like to find a safety to pair with young star Keanu Neal, and while they'd like to bring back Ricardo Allen, Reid would be a solid backup plan. At 26 years old, Reid is still a young player who has proven to be one of the better cover safeties in the league - when healthy. He has missed 12 games over the last two seasons, but that may just drive his price down.
4) TE Jimmy Graham
Looking for a new red zone target? Enter Jimmy Graham, who - after catching 10 touchdowns this season - likely won't be back in Seattle due to their salary cap situation. His age (31) and limitations as a blocker could drive the market price down for him, and if it hits a certain point, the Falcons may very well get involved.
Stick with us in the Chat Sports app or follow NFL by Chat Sports on Facebook to be the 1st to know every breaking story and all the rumors on the NFL!
Back to the Atlanta Falcons Newsfeed
Related Topics: NFL Free Agency News, Falcons News, NFL News