There are important NFL players and then there are the players who shoulder the fate of their teams based on day-in, day-out performance during the season. These are the latter. Here are the 3 Players Who Will Make Or Break The Atlanta Falcons' 2015 Season.
RB Devonta Freeman
Freeman backed up Steven Jackson last year, but he's expected to become the full time starter in 2015 with Jackson gone. He showed loads of potential last season with his combination of speed, power, and pass-catching ability, all of which will help him have a breakout season with more playing time.
DE/OLB Vic Beasley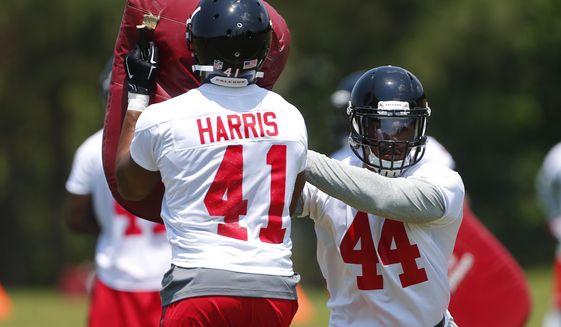 Vic Beasley was a top-five talent squeezed out by a longjam of top prospects, and he's expected to give an immediate boost to a team that failed to get any consistent pressure on opposing quarterbacks last season. If he can have that kind of impact they're looking for, Atlanta could challenge for the NFC South title - but if he can't, they'll be on their way to another top 10 draft pick.
OT Jake Matthews
Atlanta's first-round pick in 2014 played a variety has different positions last season, but he struggled adjusting to the speed of the NFL game. He gradually got better as the year went on, and with his wide array of skills, Matthews should become the offensive line anchor the Falcons were hoping he would be.
Follow our Atlanta Falcons team page for all the latest Falcons news and rumors!
Back to the Atlanta Falcons Newsfeed